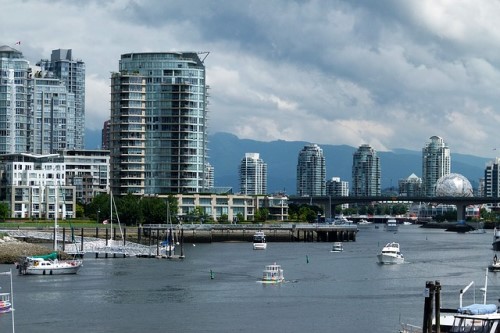 Vancouver's foreign buyers' tax, introduced last year by the previous Liberal government, has done little to improve housing affordability, according to multiple observers of Metro Vancouver's real estate market.
Analysts say home prices have maintained their upward trajectory, sales are on pace with pre-tax expectations, and houses are still woefully unaffordable for most residents.
"Maybe it's changed the composition of sales a bit, some fewer luxury sales ... but as far as shaping the overall Vancouver market, it really hasn't done that much," said Brendon Ogmundson, economist at BC Real Estate Association.
Last summer former BC Premier Christy Clark introduced a 15% tax on foreign homebuyers in Metro Vancouver in response to the region's escalating house prices. A month after the tax went into effect, the number of transactions involving foreign buyers plunged drastically, from 2,034 deals in the seven-week period before the tax to just 60 in the four weeks after its introduction.
The number of sales recorded by the Real Estate Board of Greater Vancouver (REBGV) also dropped sharply, declining by 19% that August.
While the effect of the tax was more immediate and dramatic than Ogmundson had anticipated, he said home sales were already dropping in the four months prior. The REBGV had anticipated an 8% drop in sales before buyers were discouraged by the introduction of the tax.
By the start of this year, Ogmundson said the market had stabilized. In July, sales were 0.7% above the 10-year July sales average.
While the market appeared to cool temporarily because of the tax, there is still likely a long-term impact, according to Andrey Pavlov, professor of real estate finance at Simon Fraser University (SFU).
"I realize that prices have come back to previous highs, but in all likelihood they would have been even higher without the tax," Pavlov said.
Both Ogmundson and Pavlov agreed that the tax has had little impact on housing affordability.
According to Pavlov, what's needed are higher density allowances to facilitate the construction of more housing, and greater freedom to build on undeveloped land, such as agricultural land reserves.
Pavlov also noted the growing gap between incomes in the Vancouver area (which are lower than in many North American cities) and house prices.