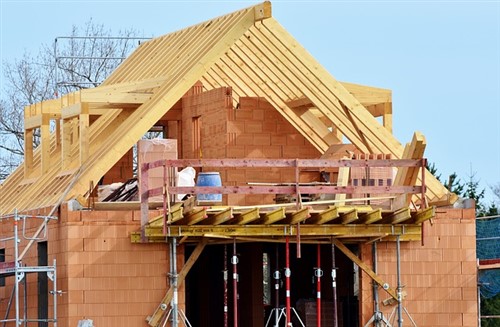 Like many markets where growth is fuelled by a booming tech industry, Toronto's economy has produced an all-too-familiar dilemma: Skyrocketing house prices that are beyond the reach of the middle class. The same issue is plaguing Vancouver, where prices have soared even higher than Toronto's.
Determined to boost affordability in both cities, municipal and provincial governments are now embarking on an ambitious plan to create more moderately priced rental units. Furnished with land handouts and tax incentives from governments, one group hopes to bring 50,000 affordable apartments to residents of Toronto and Vancouver in a decade.
The project, estimated to cost at least $10bn, is at a scale never before seen in Canada, both in its size and speed of delivery. It's also raising questions about whether or not the country will be able to address its affordability crisis before it's too late.
At stake is the continued growth and viability of Canada's largest cities. In 2017, Toronto ranked first in UBS Group AG's annual list of major cities around the world facing the greatest risk of a housing bust. That has made even property developers who've reaped big profits fretful that critical workers may be priced out of Toronto.
"If we don't deal with this issue of housing, we'll hit a ceiling where we can't expand that sector of the economy that we desperately need," said Ian Gillespie, CEO of Westbank Projects Corp. Gillespie spearheaded the affordable rental units project and recruited Allied Properties Real Estate Investment Trust to bring it to fruition.
For property developers, building affordable housing is usually a low-margin proposition, especially in an environment of rising construction costs, land prices, and interest rates. But municipal and provincial governments are showering groups with incentives, including tax breaks, reduced fees, and promises of quick approval time.
That's spurred a host of companies, including Canadian Real Estate Investment Trust (CREIT), Greenwin, and Tricon Capital Group, to jump on the affordable housing bandwagon.

Also read: New affordable-housing development to rise in Metro Vancouver