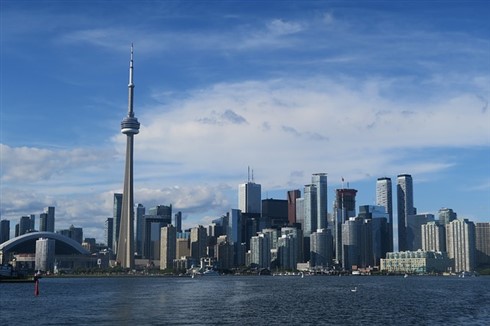 The once red-hot Greater Toronto housing market has slowed to a crawl, with preliminary data for February indicating that sales and prices have taken a nose dive. Due to the current headwinds the market is facing, any possible recovery is likely to be delayed, according to John Pasalis, president and broker of Realosophy Realty.
Pasalis' preliminary analysis of February's numbers showed that sales of low-rise homes were down 38% from the same month a year earlier. Conditions dampened further as the month drew to a close, with sales down by as much as 45% over the last two weeks.
Condo sales were also down 29% over the month.
These are considerable drops compared to last year's frenzied pace, Pasalis told HuffPost Canada. He expects prices to come in at about 12% lower than a year ago, with a sharper 17% drop in the price of low-rise homes.
Much of the price decline happened in 2017, after Ontario introduced its Fair Housing Plan, which includes a 15% foreign buyers' tax. Prices have largely stabilized following the rollout of the plan.
The Toronto housing market is facing numerous headwinds, including rising mortgage rates and more stringent lending rules that require the big banks to stress-test potential borrowers to ensure they can afford the higher rates.
Analysts say the new rules will affect Canada's most expensive housing markets, namely Toronto and Vancouver, causing house prices to drop sharply.
Also read: Aspiring homebuyers can look forward to more affordable house prices