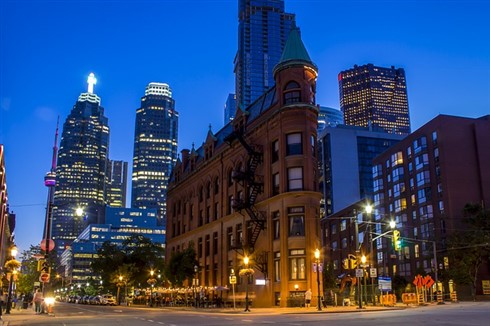 By Zoocasa
The Greater Toronto Area saw properties take almost twice as long to sell at 25 days this February compared to 13 in February 2017, according to the Toronto Real Estate Board (TREB).
Detached homes now spend 27 days on market compared to 12 last year, semi-detached 20 (versus 16 last year), townhouses 27 (versus 12 last year), and condos 24 (versus 16 last year).
That's unsurprising considering the two changes enacted in the housing market at the end of the first quarter of 2017: the Ontario Fair Housing Plan and OSFI tightening mortgage lending rules.
Sellers, consequently, listed their homes and increased inventory, easing the pressure somewhat on buyers. Prospective buyers now have somewhat more choice instead of being pushed immediately into bidding wars. Active Toronto real estate listings rose an incredible 147.4 per cent to 13,262 year-over-year from 5,400. Although that inventory is the highest seen since about 2012, it is still not sufficient to meet demand.
Prices, although they have fallen from February 2017 by 12.4 per cent to an average of $767,818, are still up by 12 per cent from the previous year. This likely means prices peaked in 2017. House prices are still expected to climb as the market heads into its busy spring and summer period, albeit slower.
Notably, condos are the only home types that have not declined in price. Instead, the condo segment is growing by the double-digits. Condos grew 10.1 per cent year-over-year to an average selling price of $529,782. Since condos are the most affordable market segment, that means there is currently no type of property in the entire GTA that has an average selling price of under half a million.
The average price for a detached GTA house still stands at above $1 million, semi-detached at around $750,000, and townhouses at about $670,000.
Check out the infographic below for all the details:

Zoocasa.com is a leading real estate resource that combines online search tools and a full-service brokerage to help Canadians buy or sell their homes faster and more successfully. Home buyers can browse houses for sale in Hamilton, Toronto, and in other Greater Toronto Area regions on the website or the free mobile app.