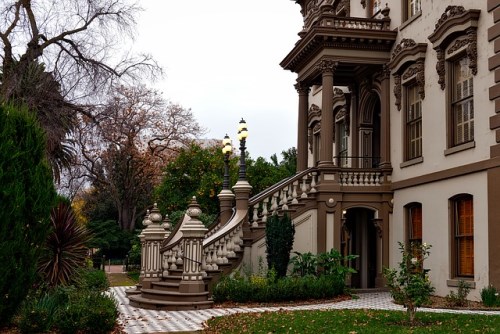 Many high-net-worth Canadian investors are increasingly looking for luxury real estate in other countries.
"One main reason they really like it is because foreign real estate is a hard asset that they can touch," said Brad Henderson, CEO of Sotheby's International Realty Canada. It's also an investment where the one percent can enjoy a private and luxurious holiday.
Eighty percent of high-net-worth clients own two or more properties, with one in five owning property outside of their native country, according to a survey from Sotheby's International Realty.
These statistics often hold true in Canada as well, as many of our well-heeled are investing in property abroad for a number of reasons. According to Henderson reasons include the need to diversify assets, gain steady yields from rental income, and achieve long-term capital appreciation.
Many wealthy Canadians stick to the more common destinations in the United States. "People in British Columbia and Alberta tend to favour California and Arizona, whereas people in Ontario and Quebec gravitate more to Florida because direct, short flights mean they can get to these destinations quickly on a more frequent basis," Henderson said.
Other more adventurous investors are seeking gems further afield, according to Richard Dolan, president of the REIN Group of Companies. "They are learning that as high-net-worth investors, they now have the ability and means to participate in the global real estate market in a way that is safer than ever before," he said.
Here are some of the most popular and up-and-coming hot spots for high-net-worth property investors in the US and Europe:
United States
Two years ago, Canadian investors were the top buyers of American real estate. They have since been overtaken by the Chinese because the loonie has fallen compared to the US greenback, according to Henderson.
"Many Canadians have stopped buying in the US or have sold their assets there to harvest the gains they have gotten from the recent appreciation of the US dollar," he said.
Some areas are always popular with well-heeled Canadians. For Western Canadians, it's Scottsdale in Arizona and Palm Springs in Florida, as well as Los Angeles and San Diego in California.
For residents east of Toronto, Florida is the top destination, with the wealthy flocking mostly to the Gold Coast, running from Palm Beach to Miami.
Other Canadian investors are buying in New York City, one of the world's most expensive real estate markets. The average price per square foot for a condo in New York was more than $1,800, while the price per square foot in Toronto and Vancouver was $518 and $900 respectively, according to a report from Condos.ca from last fall.
"But then some of the most expensive properties in Vancouver can be as expensive if not more so than some of the properties in San Francisco and Los Angeles," Henderson said.
Europe
London is a perennial favourite with the one percent. The city's property values have increased by double-digit percentage points annually for a number of years, and are the second most expensive in the world (at more than $2,700 per square foot for a condo) behind only Hong Kong.
However, the rise in property values slowed to about 5% in 2016 due to Brexit, according to Bloomberg. As a result of the referendum, many investors are looking at cities in the continent, like Berlin and Geneva, and up-and-coming countries, like Portugal.