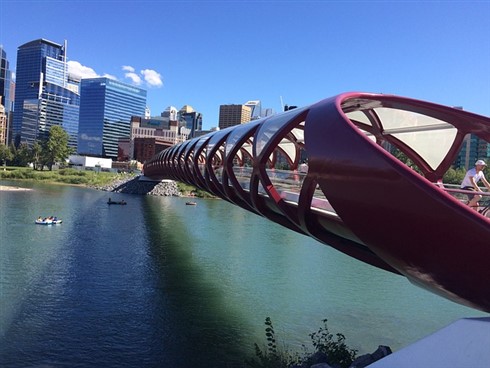 The impact of OSFI's new mortgage stress test was evident in Calgary last February with more potential homebuyers putting the brakes on their purchasing plans.
Sales totaled 1,094 units last month, 18% below last year's activity, according to the Calgary Real Estate Board (CREB).
"Easing sales occurred across all property types [in February], which outpaced the sales growth that occurred in January," CREB said. "After the first two months of the year, sales activity remains well below longer-term averages."
Sales of single-family homes were down by 20%, apartments by -16%, semi-detached homes by -15%, and row-homes and townhomes by -12%.
"Housing market conditions are still adjusting to rising lending rates and changes in lending requirements," said Ann-Marie Lurie, chief economist at CREB. "This process is expected to be bumpy, with demand adjustments leading the changes. However, it is important to remember that it is early in the process and the impact on prices will ultimately be dependent on the supply response."
While there was a general decline in home sales last month, a similar drop in new listings helped keep prices steady in March.
The benchmark prices for this year, broken by property type, are as follows: single-family homes ($502,800), apartments ($256,400), semi-detached homes ($418,800), and row-homes/townhomes ($295,400).

Also read: Calgary housing market optimism remains despite challenges