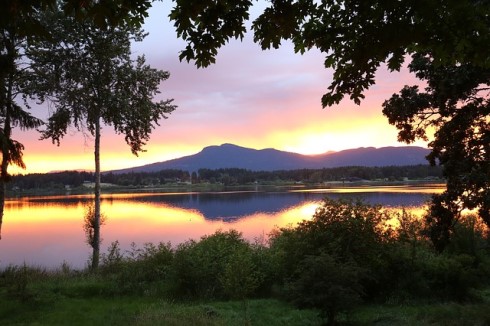 Residents are leaving Metro Vancouver by the thousands each year, driven away by strained housing affordability, the rising cost of living, and other housing woes. They're settling in surrounding regions, with the Fraser Valley and the Okanagan being their top destinations.
The Squamish-Lillooet Regional District is less popular with these new arrivals, with 274 new residents settling there from elsewhere in the 12 months before July 1, 2017. And while the newest residents of Squamish are energetic and entrepreneurial, they're also creating new demands that the municipality is struggling to meet, according to Mayor Patricia Heintzman.
As Squamish is part of Canada's fourth fastest growing census metropolitan area, it has seen greater demand for housing and amenities. Heintzman said the influx of new residents—more than 2,000 since the 2011 census—is also straining the city's resources.
"Our occupancy rate within the rental stock is close to zero most of the last couple of years," she said. "It's created a big challenge on that front, in terms of the cost of living."
Ironically, a desire to escape Vancouver's seriously unaffordable real estate prices has pushed up real estate prices in previously affordable surrounding areas.
"They're moving out I think predominantly because of housing affordability," Heintzman said. "Consequentially, Squamish's real estate market has heated up."
Transportation routes are also feeling the strain, with parking lots and main arteries becoming increasingly congested.
"The highway is at capacity on busy weekends. We need to figure out a way to get a lot of these cars off the road and provide alternatives," she said.
Also read: What can $500,000 buy you in Toronto and Vancouver?