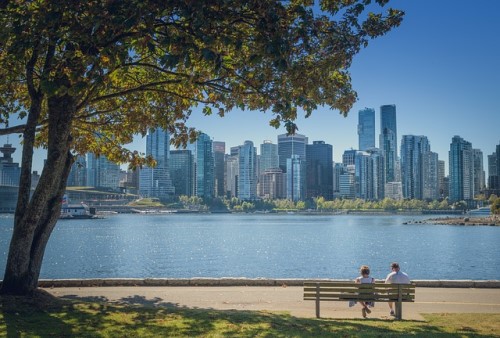 While real estate sales may have dropped nearly 6.7% across Canada during the 12-month period ending in June 2017, houses prices remain high across the North Shore, according to the Canadian Real Estate Association (CREA).
The benchmark price of a single family home in North Vancouver rose 1.2%, hitting $1,690,600 in June. This is a 98% increase from a decade ago, according to the Real Estate Board of Greater Vancouver (REBGV).
The benchmark price in West Vancouver dropped 4.4% from 12 months ago to $3,127,100. However, the price still represents a 106% surge from a decade ago.
The North Shore's severely limited vacancy rates are part of the reason why housing costs continue to climb, according to municipal consultant Alex Boston. "Supply is being outstripped by demand, and that's just a simple economic function," he said.
Vacancy rates range from 0.1% in the District of North Vancouver to 0.3% in the City of North Vancouver, according to a 2016 survey released by the Canada Mortgage and Housing Corporation (CMHC).
The affordability crisis is worsened by the large swathes of residential land dedicated to single-family homes, Boston said. With fewer people living in these homes, the neighbourhoods have been effectively "hollowed out".
"Municipalities have been asleep at the wheel building a product that doesn't represent our demographic reality," Boston said, referring to the recent surge in apartment prices.
The price for an average West Vancouver apartment jumped 21.5% over a 12-month period to hit $1,168,000, according to the REBGV. Meanwhile, apartment prices in North Vancouver shot up 16.6%, hitting an average price of $528,200.