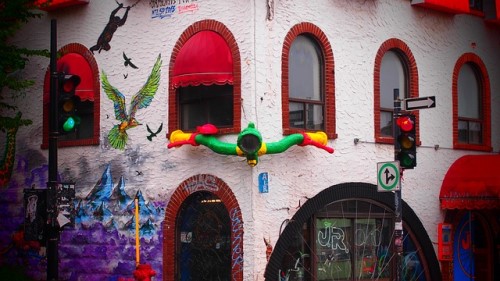 While housing affordability continues to plunge in Canada's most expensive cities, real estate actually became more affordable in several major housing markets during the second quarter of the year, according to National Bank of Canada's Housing Affordability Monitor Q2 2017.
"Yet again this quarter, there is still a significant divergence across regions with no less than 6 markets showing an improvement of the situation in contrast with British Columbia and the GTA cities that experienced further deterioration," the report said.
While affordability plunged most drastically in Toronto in the second quarter, it improved in the census metro areas of Montreal, Quebec City, Calgary, Edmonton, Ottawa/Gatineau, and Winnipeg.
National Bank assesses affordability by looking at what percentage of median household income is required to cover monthly mortgage payments for a median-priced home. The Montreal-headquartered bank assumes a five-year fixed-rate mortgage with a 25-year amortization period.
By this standard, Victoria was the least affordable market in Canada, as a median-earning household would have to fork out over 75.5% of its pre-tax income just to cover mortgage expenses.
Vancouver was the second most unaffordable market at 75.1%, roughly unchanged from earlier this year. Toronto was the third most unaffordable at 66%, up a country-leading 3.2 percentage points from the previous quarter.
Vancouver is the housing market where buyers would take the longest to save up for a minimum down payment at 127.5 months, or more than a decade.
According to National Bank, Quebec City was the market in which the median-earning household could purchase a home the fastest. In 25.5 months, households would have saved for a down payment. Edmonton was a close second at 25.9 months.
Winnipeg, Edmonton, Calgary, and Montreal all saw affordability improve by between 0.7 to 1 percentage points, according to the report.