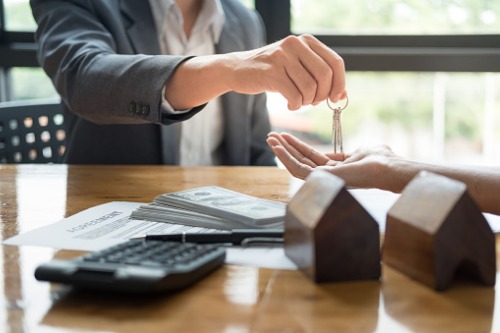 The housing market has been flashing some positive signals lately, especially in the Greater Toronto Area, Home Capital Group Inc. said.
During a conference call on Wednesday, Home Capital CEO Yousry Bissada said that the mortgage lender "saw some encouraging signs from the housing market."
"Sales activity is picking up, with particular strength in the GTA," Bissada told analysts. "The latest data on economic growth, employment and interest rate expectations are consistent with our outlook for a stable and balanced real estate market for the rest of 2019."
Bissada's comments came after Home Capital reported a profit of $31.9 million for the quarter that ended on June 30, up from $29.6 million for the same period last year. The company's mortgage originations rose to $1.28 billion for the quarter, up from $1.23 billion in the previous year.
Home Capital's results came a day after the Toronto Real Estate Board reported that GTA sales rose by 24.3% in July compared to last year.
In Vancouver, while activity has been weaker, Home Capital said that "the company does not expect the recent decline in prices and sales volume in the Vancouver real estate market to have a material impact on the company's business."
The company's single-family originations grew by more than 10% year over year, with particular strength in its alternative mortgage segment, Bissada said. However, he drew a distinction between Home Capital's alternative lending – which he said referred to their target market of loans compliant with B-20 rules – from that of mortgage investment companies and private lenders, which are not subject to B-20, according to a Financial Post report.