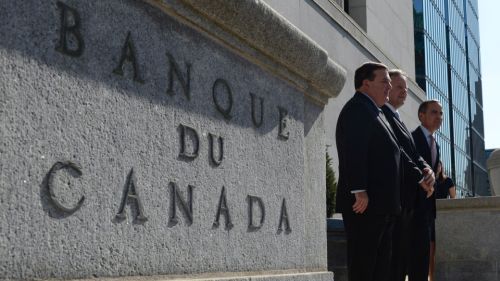 The Bank of Canada (BoC) has hiked its benchmark interest rate to 0.75% from 0.5%, its first increase in almost seven years, amid expectations of stronger economic growth this year.
Such a move is bound to increase the cost of mortgages, home equity lines of credit (HELOCs), and other loans linked to the big bank prime rates.
The Bank of Montreal (BMO) and the Bank of Nova Scotia both expect the next rate hike to happen in October, though neither bank dismissed the possibility of an earlier rate move at the BoC's next scheduled rate announcement on September 6.
The central bank cut interest rates by a quarter of a percentage point twice in 2015 to help the national economy deal with a plunge in oil prices. However, this year's robust prospects have caused the BoC to revise its benchmark interest rate.
"The very strong growth of the first quarter is expected to moderate over the balance of the year, but remain above potential," the BoC said in a statement. "Growth is broadening across industries and regions and therefore becoming more sustainable. As the adjustment to lower oil prices is largely complete, both the goods and services sectors are expanding."
How the rate hike will impact mortgages
Canadians with variable-rate mortgages will immediately feel the increase in the overnight rate. But for homeowners who have locked in a fixed-rate mortgage, nothing will change until the fixed term ends and it's time to renew the loan.
It's possible that some fixed-rate mortgage holders who renew in the near future could actually lock in a new fixed-rate mortgage at a much lower interest rate than they signed up for five years ago, according to Preet Banerjee, a television host and personal financial expert.
Those borrowers "may actually still be renewing into a lower rate, because even though rates are going up, they're still lower than when a lot of people got their fixed-rate mortgage," Banerjee said.