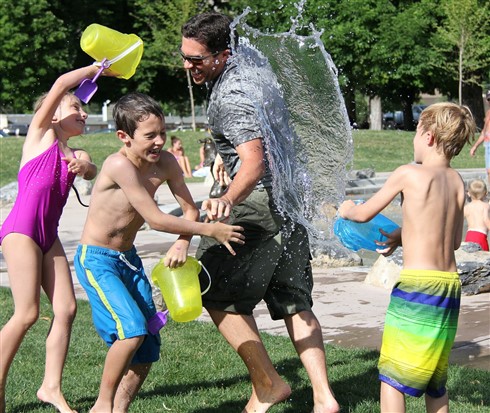 Following up on a key campaign promise, Montréal's new mayor, Valérie Plante, recently announced incentives for families wishing to buy homes in the city.
Starting on June 1, $21m will be allocated annually to a program that will support residential real estate acquisition. The program will provide financial aid to families with children under 12 years, offering them between $5,000 and $15,000, depending on the price and location of the homes. Previous incentives offered between $2,250 and $5,000.
While Plante's new program is designed to help young families gain a foothold in the housing market, it only addresses some of the challenges such households are facing, according to Celine Cooper, columnist for the Montreal Gazette.
"Let's start with the obvious: rising property taxes," she said. "After promising not to raise property taxes above inflation, Projet Montréal hiked taxes for homeowners by 3.3 per cent in their first budget. For the average Montréal home, valued at just over $427,000, that 3.3-per-cent hike represented an extra $118 in yearly taxes, bringing the total to $3,729. It may not sound like a lot to some, but for families on a budget, this kind of stuff adds up. It's one thing to get into the housing market. It's another thing entirely to stay in the game."
Second, there is the issue of schools. The Plante administration has been vocal about getting more young families to settle in the downtown core. To make this happen, there needs to be a co-ordinated strategy between the municipal and provincial governments, as well as the school boards, to ensure the successful development of schools, Cooper said.
Children will also need daycare centres and outdoors spaces for play in the downtown core.
"The fact that Montréal is thriving is obviously good news," Cooper said. "As others have noted, our lower housing costs have played a role in attracting people here. After years of economic decline, Montréal is reinventing itself as a leader in the knowledge economy, a hub for Artificial Intelligence, aerospace engineering, gaming and technology. This creates demand for housing, leading to rising costs and competition."

Also read: Montréal to launch refund program for homebuyers