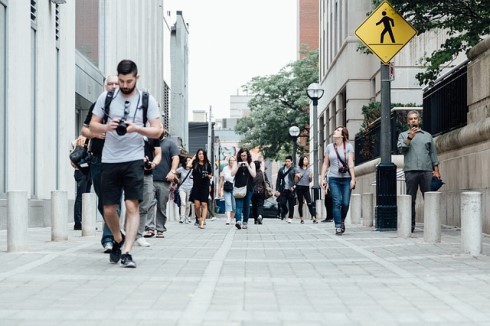 Starting from January 1, 2018, Canadians seeking to obtain, renew, or refinance a mortgage have to prove that they can cope with interest rates substantially higher than their contract rates.
New rules issued in October by Canada's banking regulator, the Office of the Superintendent of Financial Institutions (OSFI), means that even borrowers with a down payment of 20% or more will now face a stress test, as has been the case since January 2017 for applicants with smaller down payments who require mortgage insurance.
The federal government has already moved to tighten the rules around the mortgage market six times since July 2008, with a series of regulatory tweaks aimed at limiting the amount of debt that Canadians and financial institutions can shoulder.
This is the seventh regulatory tweak – and it could have a major impact on the mortgage market.
Also read: Borrowers may try to bypass new stress test via credit unions
An estimated 10% of Canadians who got an uninsured mortgage between mid-2016 and mid-2017 would not have qualified under the new standards, according to recent analysis by the central bank.
The new rules will likely affect about 100,000 homebuyers, who would qualify for a mortgage for their preferred home today but will likely fail the stress test for a loan of the same size next year, according to a report by Mortgage Professionals Canada.
Here's how the new guidelines might affect different home loan borrowers:
Homebuyers
The looming stress test requires financial institutions to vet a mortgage application using a minimum qualifying rate equal to the greater of the Bank of Canada's five-year benchmark rate (currently 4.99%) or their contractual rate plus two percentage points.
Those who're in the market for a new home in 2018 may be forced to settle for a less expensive home than they would be able to buy today. Alternatively, they could wait and save up for a large down payment.
The rules could force Canadians to settle for homes that are up to 20% cheaper.
Of the 100,000 or more aspiring homebuyers that will encounter problems because of the stress test, about half will be able to make a different purchase than they had initially planned, with the rest having to give up on their home purchase, according to Will Dunning, chief economist at Mortgage Professionals Canada.
Renewing an existing mortgage
Lenders don't have to apply the stress test to clients renewing an existing mortgage, and those who fail the stress test are likely to be stuck renewing with their current financial institution.
In some cases, "renewing borrowers may be forced to accept uncompetitive rates from their current lenders," Dunning said.
Refinancing a mortgage
Those who're planning on refinancing their mortgage would have to qualify according to the higher stress-state rates rather than their existing contractual mortgage rate, according to James Laird, president of CanWise Financial.
For example, say you bought a $400,000 home and have a $100,000 balance left. You'd like to borrow $50,000 to renovate your property, and you have a five-year fixed-rate mortgage at 3.3%.
Today, your lender will ensure that you can take on a $150,000 loan at 3.3%, said Laird. However, starting from 2018, your lender will have to vet that $150,000 loan using a 5.3% rate. If you're close to your borrowing limit, you may have to settle for a smaller loan.