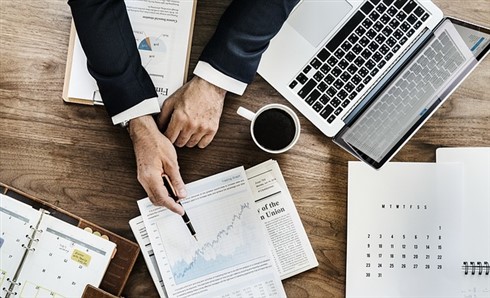 Starting on January 1, Canadians seeking a new mortgage, or those thinking about refinancing or renewing, will have to deal with the Office of the Superintendent of Financial Institutions' (OSFI) new mortgage stress test, which applies to all federally regulated lenders.
Before this, OSFI had already instituted a more rigorous set of tests for homebuyers putting less than 20% down on their home purchases. Canadians who were putting down a deposit of 20% or more weren't obliged to seek mortgage insurance—the assumption being that if they could fund more than one-fifth of the purchase, they weren't likely to default.
The new stress tests have altered these assumptions, as they'll be applied equally to uninsured mortgages as well as insured mortgages, regardless of the down payment.
To obtain a loan from a federally regulated lender, a home buyer will have to prove that they can service their uninsured mortgage at a qualifying rate of the contractual mortgage rate plus two percentage points or the five-year benchmark rate published by the central bank, whichever is greater.
An existing stress test already requires those with insured mortgages to qualify at the central bank's benchmark five-year mortgage rule.
How will these new rules affect applicants who're seeking a mortgage, or are in the market to renew or refinance their existing mortgages? According to Samantha Brookes, founder and CEO of Mortgages of Canada, the new stress test does not prohibit applicants from moving forward.
"The stress test limits how much a potential home buyer can afford," Brookes told Which Mortgage. "If you are a homeowner, the stress test could affect the renewal or refinance but not the purchase."
Nevertheless, if those seeking to obtain, renew, or refinance a mortgage are denied under the new rules, what are the alternative solutions?
"If a homeowner has missed mortgage payments repeatedly throughout the term of the mortgage, the lender may not be willing to issue a renewal which means the borrower will need to find an alternative to replace their current mortgage," Brookes said. "If they do not, the lender will increase the rate and the payments will become difficult to maintain.
"If a homeowner is refinancing to consolidate debts, their ratios may be out of line. If they are with one of the Big Five, they will need to locate a reputable mortgage professional to assist with securing an alternative lender that fits their financial profile."
While some borrowers may try to bypass the new stress test rules by applying with credit unions, Brookes doesn't see this as a feasible strategy.
"There is only one credit union I am aware of who is bypassing the new mortgage rules; the others have adapted OFSI's B-20 policies. However it's important to note, credit unions will have you qualify on a 25-year amortization. If they qualified you on a 30-year amortization, there could be a premium on the rate."