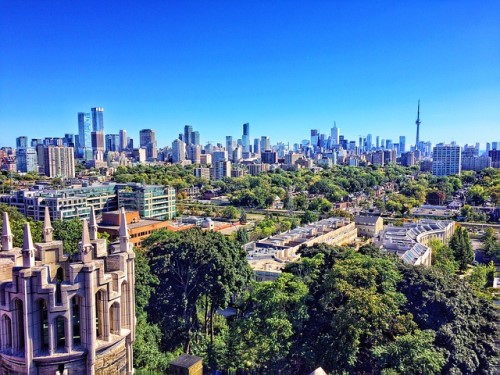 With the latest figures from the Toronto Real Estate Board (TREB) indicating that home prices and sales are down, prospective sellers and buyers are now wondering how Wednesday's widely expected Bank of Canada (BoC) rate increase will affect the Greater Toronto Area's red-hot housing market.
The signals from Governor Stephen Poloz are strong enough that economists are unanimously predicting that the central bank's interest rate will rise, most likely by 0.25%.
Such a move would definitely have a mixed impact on house prices in the GTA. The question is: How significant will this impact be?
The average price of all homes sold in the GTA in June was $793,915, according to TREB's monthly statistics, which was released last Thursday. That's down 13.8% from its $920,791 peak in April.
It was in April when the Wynne government announced a new 15% tax on foreigners' purchasing residential real estate in the Greater Golden Horseshoe, an area stretching as far from the GTA as Peterborough, Barrie, Waterloo, and Niagara Falls.
Observers also point to a sharp increase in listings and tougher requirements to qualify for mortgages as additional factors that have helped cool the GTA housing market. "The benchmark rate going up shouldn't affect the housing market any more severely," said Lauren Haw, CEO of Toronto-based online real estate brokerage Zoocasa.
Even if the BoC's move next week pushes mortgage rates up by as much as half a percentage point, it's still a relatively affordable lending market, said Haw.