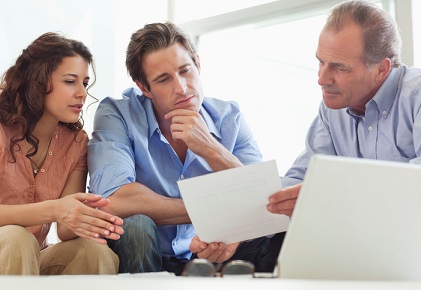 Canada is home to some of the most expensive cities in the world in terms of housing costs. And even with the government's First-Time Home Buyer Incentive (FTHBI), it is almost impossible for many homebuyers to break into the housing market, according to a market watcher.
The FTHBI, which was implemented in September, helps homebuyers lower their monthly mortgage payments without increasing the amount they need to save for a down payment. The government takes care of a portion of the purchase price in exchange for a stake in the property.
The portion the government shoulders depends on the property type: 5% for re-sale homes and 10% for newly-established home. And with the income capped at $120,000, the total mortgage borrowers could get is $480,000, significantly lower than the benchmark price of $810,000 in Greater Toronto and $992,900 in Greater Vancouver.
Under the rules, borrowers need to borrow less than four times the qualifying income. This means that the maximum loan amount is $480,000.
"With a 15% down payment, the most expensive home one could purchase under this program would be priced at $565,000. It is for this reason that some see the program as ineffective, considering the astronomical home prices in some Canadian markets," market watcher Nicholas Sokic said in a think piece in Financial Post.
While there has been talk of raising the income limit to $150,000 and lifting the mortgage ceiling to $750,000 in hot markets such as Toronto, Vancouver, and Victoria, Sokic said these changes remain to be seen.
"With fewer than one in 10 expected to opt for the program, it appears that first-timers will, for the most part, be left to fend for themselves," Sokic said.