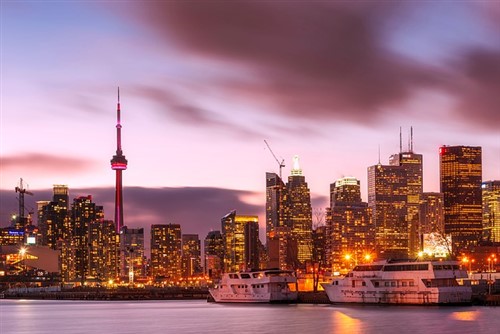 Toronto Mayor John Tory is pledging to tackle the city's housing affordability crisis, adding that it will be the centrepiece of his second term should he be re-elected.
Tory promised to establish a city hall standing committee on housing that will have centralized responsibility for a broad range of issues, ranging from development and affordable housing to the shelter system.
In a campaign-style speech delivered on Monday to the Scarborough Business Association, Tory outlined his plans to increase Toronto's affordable housing targets, particularly rental housing.
Although the city has expanded its shelter system, the beds are increasingly being used by residents who cannot find long-term affordable housing.
"There are many people in Toronto … whose children can't afford to rent an apartment. And there are young families who have to consider moving outside of Toronto to be able to afford the lives they want to have."
Tory also promised to restructure city staff to ensure there's a centralized and co-ordinated approach guiding the various divisions that develop and administer housing, including agencies such as Toronto Community Housing Corporation, the Affordable Housing Office, and CreateTO.
"Right now, different elements of our housing responsibilities reside in different departments and there is not enough centralized thinking, collaboration or co-ordinated policy development," Tory said.
CreateTO, the city's new real estate agency that combines 24 separate property departments, will be mandated to strategically identify sites and purchase properties for affordable housing development with seed money from the city.

Also read: Is limited housing to blame for Toronto's affordability crisis?