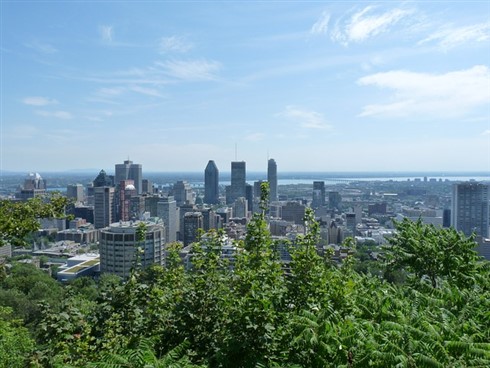 Ground broke last Thursday on Phase 3 of the Tour des Canadiens in Montréal. The latest installment of the luxury condo project is situated across from the Bell Centre at the Avenue des Canadiens-de-Montréal and Rue de la Montagne.
The move comes a few months earlier than planned, because promoters say the demand for downtown condos in Montréal has hit an all-time high.
"This is a phenomenon we're seeing across North America. There's a migration into the cities [of] people who want to work, live, and play downtown," Daniel Peritz, senior vice-president of real estate company Canderel, told CTV News Montreal.
This lifestyle doesn't come cheap, with prices for Phase 3 ranging from $360,000 up to just under $2m—around the same price point at the first two towers.
Robust demand from local and international buyers, as well as a thriving economy, are causing Montréal's real estate market to sizzle.
"If you look at single-family detached houses in the downtown core, [they're] going for astronomical prices, and so the last affordable option is condominiums," said Rizwan Dhanji, vice-president of sales and marketing at Canderel.
The average condo in Greater Montréal is now worth just under $300,000, up 4% from 2017. Downtown, it's even higher at $450,000, up 8% from the previous year.

Also read: Strong consumer confidence fuels real estate purchases in Montreal to all time high