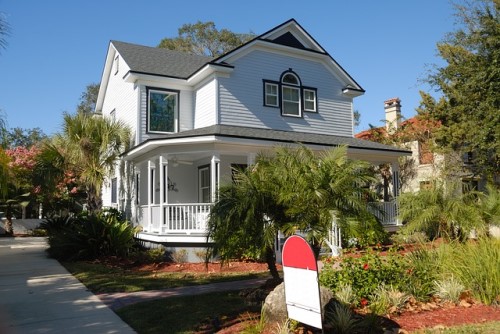 Following the Bank of Canada's key interest rate hike from 0.5% to 0.75% and the introduction of new rules aimed at regulating the housing market, some experts are warning that it's all too much for many buyers, causing them to put off purchasing a home altogether.
"We have already seen an increase in the number of buyers walking away from their deposit," said Samantha Brookes, founder and CEO of Mortgages of Canada, in an op-ed piece that was published in The Huffington Post.
Many homebuyers are also waiting too long before getting their purchase and sale offer to their lenders or brokers. "This is not only harmful, but it will also cause a ripple effect if the transaction does not close. The longer a homeowner waits to get an approval, the greater chance the appraised value will not match the purchase price," Brookes said.
While many people are already struggling to understand the new rules, the Office of the Superintendent of Financial Institutions (OSFI) doubled down on the potential confusion by announcing last week that it was considering requiring lenders to "stress test" uninsured mortgages.
These measures would be aimed at those who "over-borrowed" in the uninsured mortgage market. The regulations would require a stress test for borrowers to qualify for an uninsured mortgage, and would make the qualifying rate for these mortgages the contract rate plus two percentage points.
"Right now, there is a loophole on the alternative side of lending," Brookes said. "Alternative lenders do not have to use the stress test rate to qualify homebuyers or owners. However, this does not mean that there needs to be a stress test rate either. Alternative lenders rates are already 100-200 basis points above the current fixed rate and their mortgages are not insured by CMHC."
While OSFI has decided to hold back on these new measures for the time being, imposing the 2% stress test rate on top of the banks' posted rate would have a significant impact on self-employed homebuyers and homeowners who need to refinance.
"People with bad credit who own a home may no longer be able to renew or refinance, meaning they may be stuck on the alternative side or forced to sell," Brookes said.
Whether or not OSFI decides to implement these new policies, the current regulations and the rate increase are here to stay, according to Brookes. "Ultimately, your best bet as a homeowner or prospective buyer/seller is to try and inform yourself and/or ask questions when it comes to the changes in regulations before trying to purchase, sell or refinance your home," she added.