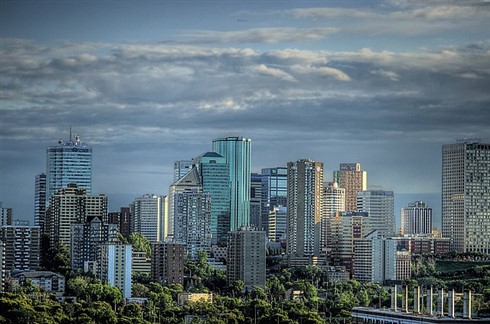 Although house sales in the Edmonton region rose sharply in March, they're still down by more than 10% compared to the same time last year, according to the latest data from the Realtors Association of Edmonton.
While the number of single-family homes sold last month was 24% higher than in February, sales had still dropped 11% from March 2017.
Year-to-year sales results were also down for condominiums (-15%) and duplexes-row houses (-3%), with 1,655 March sales via the MLS.
The average price for all residential property was up 0.77% from March 2017, led by a 1% rise in the value of an average single-family house to $444,091.
In contrast, the average condo sold for $234,212, down by 3.5% from March 2017.
"We generally see housing market activity increase at this time of year," said Darcy Torhjelm, chair of the Realtors Association of Edmonton. "Despite the year-over-year decreases, the market is still growing relative to February 2018 in preparation for the spring buying season. Market growth should continue in the coming months."

Also read: Edmonton sales, prices start 2018 on a high