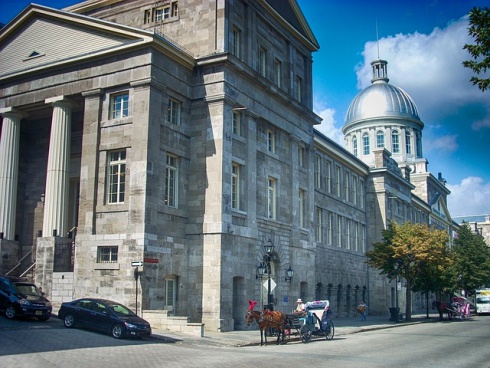 Montréal was one of Canada's hottest real estate markets in 2017 due to declining unemployment and strong economic growth.
Total sales in the Greater Montréal Area increased by 8% to 44,448, mainly due to the strength of condominium sales and strong overall activity in the Island of Montréal. Additionally, sales increased by over 20% in five of the city's most popular boroughs.
In contrast, sales decreased by 18% in the Greater Toronto Area and by 10% in Greater Vancouver.
More than 14,000 condos changed hands across the Island of Montréal and nearby communities in 2017—a 17% increase from 2016.
Paul Cardinal, manager of market analysis for the Québec Federation of Real Estate Boards, said overall sales growth has so far exceeded his expectations. He added that the last time growth in Montréal sales outpaced Toronto and Vancouver was in 1998.
Cardinal assumed that the new mortgage rules implemented in the fall of 2016 would reduce the number of first-time buyers entering the market, as well as the total number of transactions. However, Québec's best consumer confidence in 15 years and a large number of permanent residents stimulated demand and compensated for the new rules and heftier mortgage rates.
Transactions of single-family homes rose 3% to 25,601, while sales of buildings with two to five units rose 6% to 4,336. Demand was particularly strong for luxury property, and the sale of homes exceeding $1m rose 20% in Greater Montréal, while condos priced above $500,000 were up 42%.