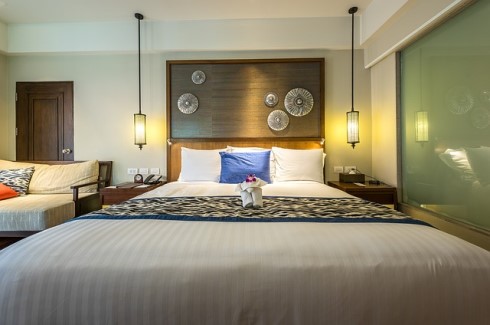 It's official: Montreal's luxury housing market is heating up, and the majority of the buyers are local residents.
While stories abound of Canadians and foreign property investors fleeing Vancouver and Toronto for Montreal's less pricey housing market, developers of up-and-coming luxury properties in Old Montreal, Lachine, and other prime hotspots say locals, rather than outsiders, are snapping up luxury real estate.
Michael Broccolini, vice president of business development and finance at Broccolini Construction, said many luxury projects are doing well because the city is doing well.
"Look at unemployment at a 30-year low. Last year, Montreal created more full-time jobs than the rest of the country combined," he told the Montreal Gazette. "Tourism is up, and things like more direct flights to places like China … all these things add energy to the city. In my lifetime, I don't think there has been a better time. I don't think Montreal has been as hot as it is right now."
Broccolini should know: Units in his new 35-storey condo development in 628 St. Jacques have sold rapidly. The smallest and least expensive unit in the development (470 square feet) costs about $330,000 before taxes. The largest and most expensive unit (a penthouse measuring 4,000 square feet) costs about $4.8m before taxes.
Eve Drouin, project coordinator of 3-33 DuCanal, a luxurious new waterfront development in Lachine, said many buyers of her project are downsizers. "In our case, this is mostly about downsizing. Our clients are Montreal business people or professionals. Their kids are gone and they feel 'it is my turn,'" she said.
One of her buyers is turning the second floor into a master suite with a tiny kitchen and a work studio. Another buyer wants an elevator built in the basement garage that connects to the rooftop terrace. "This is luxury for them, a home designed for them. A home they will live in for a long time."