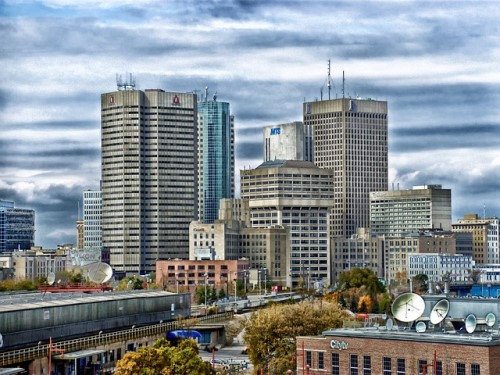 Following the Bank of Canada's interest rate hike on July 12, many local experts warned that mortgage payments for some Winnipeg homeowners will go up.
While those with fixed-rated mortgages won't see the increase until they renew their home loans, homeowners with variable-rate mortgages will see their payments increase immediately.
While the increases won't be massive, additional payments on a $300,000 mortgage could be as much as $40, which could prove problematic for some.
"What we're worried about is a lot of people were buying the maximum amount of house they could afford before [the increase]," said Rob Warren, a Manitoba-based economist. "This may push them towards a point where they can't afford it."
Though seemingly small, the rate hike could also make the risk level for monthly payments too high for lenders, preventing prospective homebuyers from getting into the market.
"Sometimes people are skating by on thin ice and they're kind of saving up every penny and everything they have for their first home and this can potentially tip the scales," said Michael Froese, a broker and managing partner with Royal LePage Prime Real Estate.
Warren said it won't be just mortgage holders who will be affected. "Think about all of your expenditures, don't just focus on one because this is going to impact everything you do," he said.
Any type of personal debt, like a line of credit or a student loan, will also see higher monthly payments, he added.