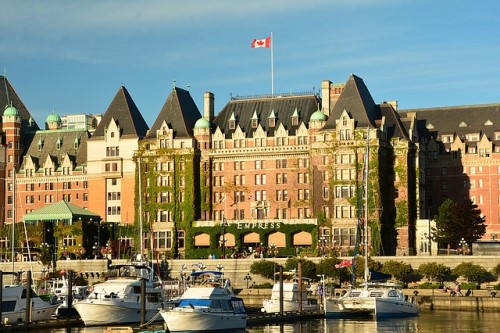 While Canadians are generally optimistic about the housing market, new homebuyers in Vancouver and Toronto have the lowest levels of optimism and the highest stress levels when it comes to home purchasing, reveals a new survey by Mortgage Professionals Canada (MPC), Canada's national mortgage broker industry association.
In contrast, new homebuyers in Atlantic Canada and Quebec have the lowest levels of stress and are more optimistic about the housing market.
"Economic growth contributes to higher incomes and consumers' ability to make solid down payments and manage household debt," said Paul Taylor, president and CEO of Mortgage Professionals Canada. "Even in the pressured housing markets of Toronto and Vancouver, personal circumstances, rather than a sense of urgency, are influencing purchasing decisions. The significant surge in demand for new homes in Toronto in the early spring was an aberration. Fortunately, it was short lived."
The survey also revealed that market pressure is impacting when new homebuyers plan to purchase. Consumers across the board are more likely to assess their personal circumstances, make compromises on their expectations, or delay their home purchases in order to increase down payments and keep household debt in check.
Stress testing isn't reducing household debt
The federal government introduced the stress test in October 2016 as a means of reducing the nation's household debt by assessing whether borrowers could afford mortgage payments should interest rates increase sharply.
Rather than reducing debt load, the stress test is driving some consumers to uninsured lending options, many of which come with significantly higher interest rates, according to Mortgage Professionals Canada. This is shifting the debt load of the most vulnerable consumers away from the stability of mortgage insurance.
"We agree with a mortgage stress test but it should be reflective of more realistic future interest rates so Canadians can continue to have access to affordable homeownership," Taylor said. "Modifying the criterial has a more realistic chance of improving homeownership for consumers."
The stress test assesses the borrower's ability to afford payments, and is calculated using the posted interest rate, which is 4.64%. This is significantly higher than currently available negotiated rates, which are as low or are lower than 2.5%.
According to the survey, 48% of prospective buyers expect their down payments to be less than the required 20%, which would make them subject to the stress test. Moreover, 20% of these potential buyers would be unable to obtain the financing required.
The survey asked consumers who did not meet the stress test eligibility requirements how they would proceed. Most respondents indicated that they would either increase their down payments or purchase less expensive homes.
Respondents would increase their down payments using the following tactics:
31% would withdraw from their RRSPs (registered retirement savings plans)
16% would obtain loans from financial institutions
43% would delay their purchase
30% would seek help from family through loans or gifts