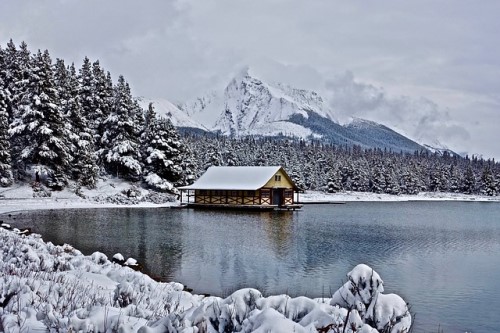 The supply in Ontario's cottage industry remains "very tight" despite waning sales this summer, according to the Lakelands Association of Realtors.
While the sales of residential waterfront property in July were down 9.9% compared to a year ago, price growth has not curbed accordingly.
"Waterfront prices have continued to rise due to low listings inventory, and are up 25 per cent from the same period last year," said Mike Stahls, president of the Lakelands Association of Realtors.
The median price of a waterfront property in July was $500,000, according to the association.
Waterfront transactions totaled $155.4m in July, a new all-time high for the month, and up 0.2% from 2016 despite the overall number of properties changing hands sinking to 191 from 269 in July last year.
The association provides separate monthly data for non-waterfront properties, and these inland lots and vacation homes saw less dramatic price increases and a steeper decline in sales.
Non-waterfront properties attained a median price of $282,250, resulting in an annual increase of 5.1%, despite the fact that transactions were down 14.9%. This July, 206 of these properties changed hands, achieving a total value of $62.5m, compared to the 242 properties that were sold in July 2016.
"Sales have slowed noticeably this summer, going from record levels in the spring back to historically more average levels in the space of just two months," Stahls said in a statement.
"That said, inventories in Cottage Country remain near record lows so the market is still very tight even with a number of buyers having moved to the sidelines this summer."