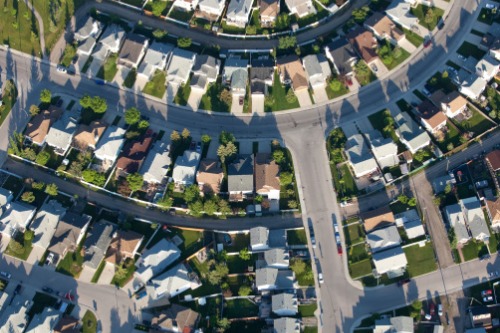 Ottawa has the fastest-growing housing markets in the country, according to February data from the Canadian Real Estate Association (CREA).
The average sold price for MLS listings in Ottawa climbed 13.53% to $459,100, beating out every other city in the nation for price growth. Meanwhile, Vancouver houses for sale declined -1.42% to $1,026,100 and Toronto rose 8.48% to $840,900. The Prairies bucked the trend of the rest of the country as property prices continued to slide, with all major cities showing year-over-year declines.
"Prices are accelerating in markets where listings are in increasingly short supply, specifically in Ontario, Quebec and the Maritimes which together account for about two-thirds of national sales activity," said Jason Stephen, president of CREA. "Meanwhile, ample supply across the Prairies and in Newfoundland and Labrador means increased competition among sellers."
Across all 19 markets CREA tracks, benchmark prices rose 4.55% year over year to $648,600. Benchmark prices more closely reflect the "typical" high price as they exclude homes on either end of the curve. Average prices are considered a less accurate measure and they show that the national average sale price rose much higher, up 15.2% - but the actual home price was lower, at $540,000.
Home prices will almost certainly rise in the long-term — except in the Prairies where global factors such as oil prices dominate the economy and supply is abundant. The rest of the country has extremely low levels of inventory and while new listings grew, it's still not enough to keep up with demand.
National supply is at a 13-year low, with only 4.1 months of inventory left. That means if sales continue at their current pace, all listings will be sold in four months. The sales-to-new listings ratio has been favouring sellers for months now, at 64%, which means buyers are likely seeing increased competition.
Unless we see a flood of new housing on the markets, prices will likely rise in 2020.
Check out the infographic for more details on February's housing market: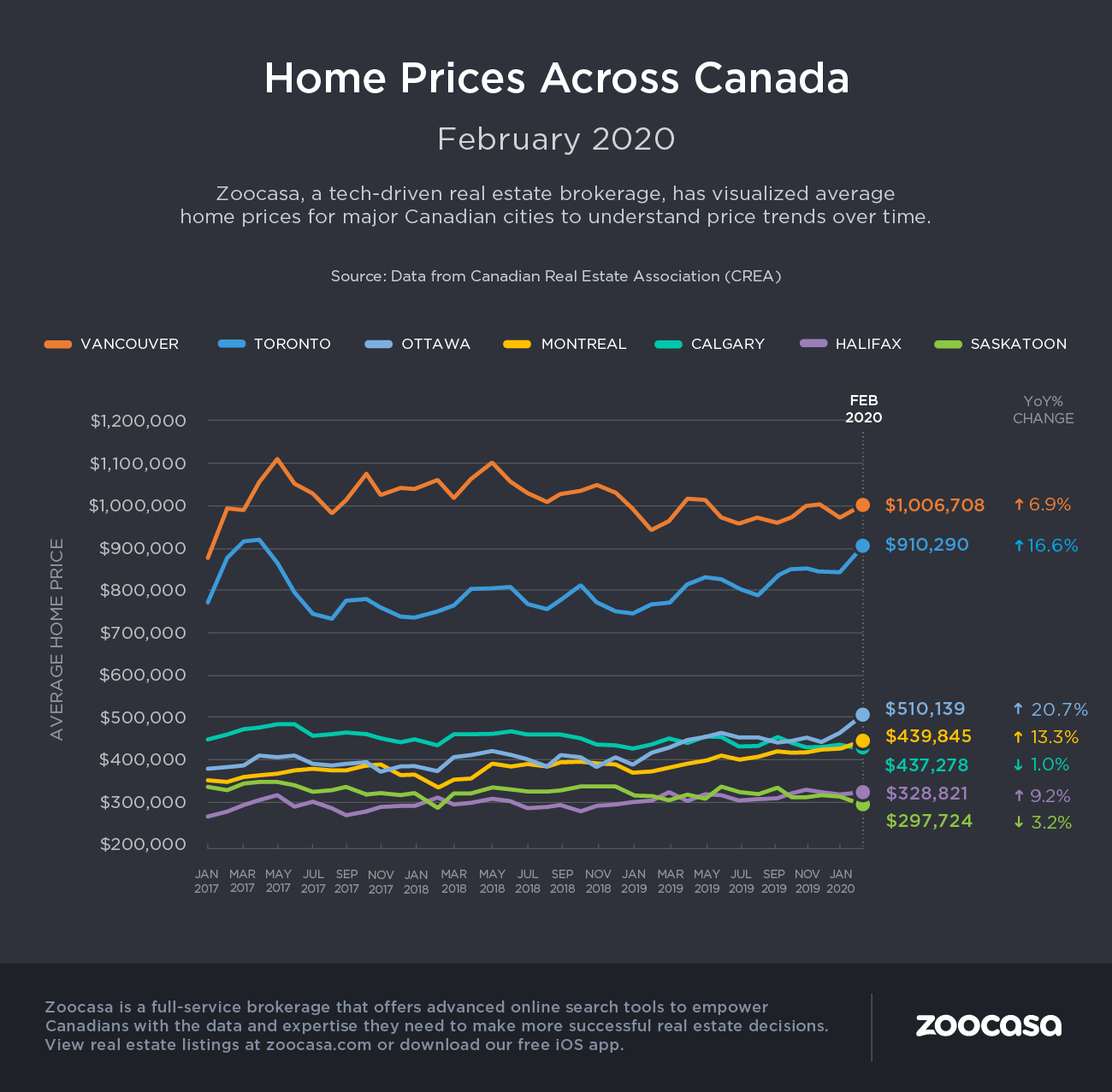 Zoocasa is a full-service brokerage that offers advanced online search tools to empower Canadians with the data and expertise they need to make more successful real estate decisions. View real estate listings at zoocasa.com or download our free iOS app