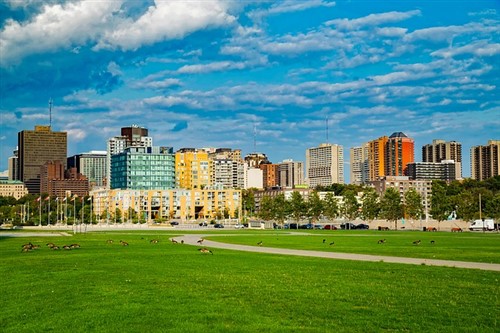 The next major Canadian city to heat up is Ottawa, according to the latest analyses from the Royal Bank of Canada (RBC) and the Ottawa Real Estate Board (OREB).
The federal capital is experiencing seismic shifts that are eerily similar to those experienced by Vancouver and Toronto, including rapidly heating house prices, dwindling stock, growing interest from foreign buyers, and bidding wars.
According to the RBC's latest report on the Canadian housing market, Ottawa now has a higher share of foreign buyers than Greater Toronto. During the three-month period ending in mid-February, foreign buyers accounted for 2.5% of home sales in Ottawa, compared to just 1.6% in Toronto.
Dwindling interest in Toronto could be partially due to Ontario's Fair Housing Plan, which was introduced in April 2017. The plan imposed a 15% foreign buyers' tax on properties in Greater Toronto and the Greater Golden Horseshoe areas.
"Did the tax send foreign buyers Ottawa's way? It's hard to know," said Robert Hogue, senior economist at RBC. "That being said, it may well be the case that the overall Fair Housing Plan ended up diverting a number of foreign buyers toward the nation's capital."
Anecdotally, there have also been stories of Torontonians—fed up with the strained affordability and high cost of living in their city—relocating to Ottawa. According to HuffPost, this trickle is unlikely to become a flood, as Ottawa's economy is focused on government and tech. Due to the lack of employment diversity, many Torontonians can't find work.
What cannot be disputed is the heating real estate market. Existing home sales were up 12.3% in March, according to OREB. Prices were up 8% to an average of $447,561.

Also read: Foreign buyers are more active in Ottawa than GTA