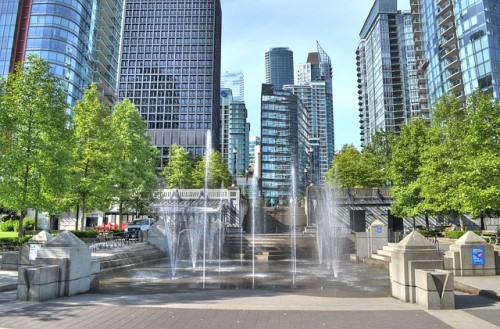 In Vancouver proper, which encompasses the downtown area and some of the most exclusive neighborhoods, owning a house can be more lucrative than working a job.
A single-family home appreciated nearly $600,000 on average last year, according to Jens von Bergmann, a mathematician and founder of MountainMath Software, a Vancouver-based data analysis and visualization company. As a group, the value of properties in the area surged by $47bn, which is more than double the cumulative take-home income of Vancouver's residents.
The city is just one among an array of cosmopolitan global cities where the appreciation in real estate values is seemingly unstoppable. British Columbia's largest city has seen home prices gain 5% since March, the biggest three-month increase since 1990.
Vancouver's resilient house prices demonstrate just how hard it is for policymakers to control runaway real estate prices. Despite a succession of tightening measures by the government, including a 15% tax on foreign buyers, the price of a typical detached house shot to a record $1.6m in July.
"It's obviously very frustrating for local residents, but I don't see that buying interest going away anytime soon," Frank Giustra, a mining and film magnate based in Vancouver, told the Financial Post in an interview. "All this free money has driven assets through the roof in Beverly Hills, London, Paris, all these desirable places."
While the BC government's 15% tax on foreign buyers had an immediate effect on foreign investment in the city, it did not make an impact on prices. In fact, the cost of a typical home fell no more than 4% before resuming its upward trajectory, according to figures from the Real Estate Board of Greater Vancouver (REBGV).
According to many analysts, this indicates that Canadians, as much as foreign investors, are doing their part to inflate house prices. The price of a typical detached house in Vancouver rose 69% in the five years through July, compared with a return of 51% for the S&P/TSX Composite Index, Canada's benchmark equity index, and 7.6% for Canadian government bonds.
Roughly 41% of baby boomers said home equity made up more than 60% of their household wealth, according to a survey by Manulife Bank. For 21% of this generational cohort, it made up more than 80% of their household wealth.