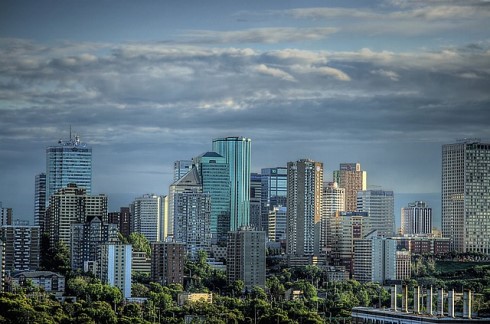 Prices in Canada's five largest housing markets are rising at a similar, healthy pace – the first time this has happened in six years, according to Royal LePage's latest national house price survey.
In the third quarter, home prices in the Greater Toronto Area, Greater Vancouver, Greater Montreal Area, Calgary, and Ottawa all went up between 1.5% and 3.5% from the second quarter.
These increases are indicative of a more balanced Canadian residential real estate market, Royal LePage said.
"Uneven regional economic growth has plagued Canada for much of the past decade, a challenge most evident in the nation's housing markets," said Phil Soper, CEO and president of Royal LePage. "For the first time since 2011, we are seeing real estate in all five of our largest cities appreciate at a manageable, healthy clip."
He went on to say that Canadian housing is enjoying a "Goldilocks moment – not too hot, and not too cold."
For now, the Toronto and Vancouver housing markets are entering a period of subdued price growth. The two cities have led the housing market in recent quarters with significant gains followed by sharp decreases. Both markets are now seeing single-digit price growth.
On a year-over-year basis, several of the big markets still showed big gains from earlier this year. In the Greater Toronto Area, house prices in the third quarter were up 21.7% from the same period last year, while Montreal's prices were up 14.3%. Calgary's prices were up 5% year-over-year, while Greater Vancouver registered a modest gain of 2.5% after its market correction in 2016.
Soper said rising interest rates, combined with a strong Canadian dollar, were helping to keep price increases under control in the major housing markets.
"Marginally higher borrowing costs should dampen domestic demand somewhat, and with less currency-adjusted purchasing power, foreign buyer activity is off peak levels and will likely stay that way in the near-term," he said.