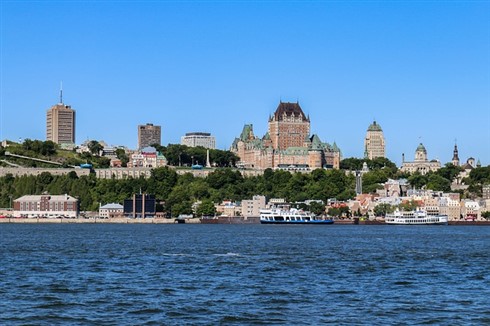 Nearly every province's housing market saw subdued sales and price activity during the first two months of this year, following the rollout of the financial regulator's new mortgage stress test. One province, however, appears to have dodged the slowdown.
"Sales of existing properties in several provinces nosedived in January and February, especially in Ontario, while sales in Quebec merely dipped," noted François Dupuis, vice-president and chief economist at Desjardins, and Hélène Bégin, senior economist at Desjardins.
While sales in Québec were slightly down month-over-month in the first two months of this year, the province fared much better than Ontario, British Columbia, and Alberta. In fact, the number of January property transactions reached a 10-year high, and sales remained historically high in March, with supply continuing to dwindle.
The spike in sales and prices can largely be attributed to Montréal, which is seeing a particularly robust condo market so far this year. However, the strong demand for condos in the Montréal metropolitan area has wiped out the surplus stock seen in recent years—and this could see prices rise in the coming months, according to Dupuis and Bégin.
"The level of sales is still historically high while the number of homes for sale continues to dwindle," they said. "A shortage in the single-family market in the Montreal region due to an insufficient number of properties for sale relative to demand is putting pressure on prices."
Paul Cardinal, market analysis department manager at the Québec Federation of Real Estate Boards, has also pegged Montréal as the housing market to watch this year.
The strength of the market is built on incredibly strong fundamentals," he told BuzzBuzzNews.
The first quarter's strong performance is just the beginning of what could prove to be one of the strongest years for the Québec housing market over the past decade.
Cardinal has identified the province's strong housing affordability as one of the factors underpinning growth.
"Because Quebec homes are at a lower price point, it won't have as much of an impact on buyers in this area, compared to Ontario or BC," he said.

Also read: Quebec heads for home sales record but it may be short-lived