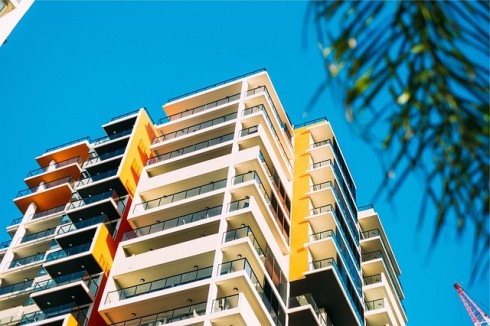 Like many homeowners throughout Canada, Gerry Corcoran is bracing himself for October 25 – the day when the Bank of Canada (BoC) announces its next interest rate move.
On the heels of two consecutive benchmark rate hikes, 38-year-old Corcoran said he cannot afford a third.
"A lot of us with variable-rate mortgages are on pins and needles because we're like, 'Are we going to get hit again?'"
Corcoran signed the mortgage for his two-bedroom condo in the suburb of Stittsville, Ottawa, back in June. Two weeks later, on July 12, the BoC announced a rate increase of 25 basis points, the first increase in seven years. This was followed by a second increase of 25 basis points in September.
Corcoran said those rate hikes had a significant impact on his variable-rate mortgage. He estimates they'll cost him about $65 per month. While this is a cost his budget can absorb, as a new homeowner, Corcoran said he only has a few hundred dollars each month in disposable income. It also means he's had to put on hold his plan to enroll in his employer's matching RRSP program until next year.
Other residents of Ottawa are also feeling the jitters following the central bank's rate hikes.
Erin MacDonell, a mortgage agent with Mortgage Brokers Ottawa, said she's seen a spike in inquiries following the rate hikes. Many callers are eager to enter the property market or refinance their mortgages before rates rise again.
"People are in a little bit of a panic mode," she said.
But even if interest rates continue to rise, MacDonell said a new federal stress test will help mortgage holders weather the changes.
Under the safeguard, which was introduced last October, a borrower had to be approved against a rate of 4.64% for a five-year loan, even though many lenders are offering their customers much lower rates. That rate is now 4.84%.
This test applies to all insured mortgages where buyers have down payments that are less than 20% of the purchase price.
MacDonell has a relatively optimistic view of the impact of future rate increases. She predicts the rate hikes simply mean people won't be able to qualify for houses as big as they'd initially wanted.
As for Corcoran, though the rate hikes have forced him to tighten his belt, he said buying his own home was the right decision for him.
"At the end of the day, even with mortgage and condos fees, I am still paying less to own this place than [I'd pay] to someone else to rent it," he said.