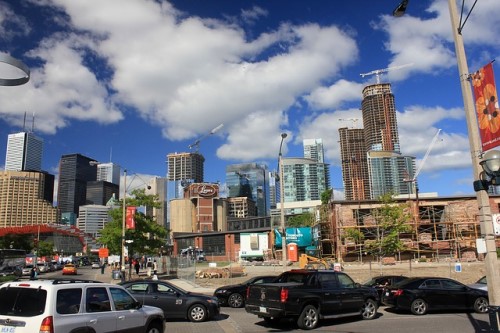 Ontario's Fair Housing Plan, which was announced in April, has spurred the Royal Bank of Canada (RBC) to downgrade its home sales forecast for the province's real estate market.
"Our view is that the introduction of Ontario's Fair Housing Plan will be a turning point for the provincial market," said Robert Hogue, senior economist at RBC, in this month's Canadian Housing Market Forecast Update.
The 16-move plan, which includes expanded rent control for the entire province and a 15% tax on non-resident homebuyers, was not factored into RBC's previous forecast, according to Hogue.
RBC now expects home sales across the province to reach 228,900 this year, down by 5.7% from 2016's tally. The bank also projects 213,000 transactions in 2018 – an annual decline of 6.9%. Over the last two years, Ontario home sales posted gains of 9.5%.
The Fair Housing Plan, while potentially providing a headwind for six to nine months in RBC's estimate, is not the sole reason why RBC has downwardly adjusted its outlook. "Rising interest rates and stretched affordability will become increasingly restraining forces once the market has adjusted to policy changes," Hogue said.
Canada's major banks expect the central bank to hike its overnight rate before the end of this year. The National Bank of Canada and the Bank of Montreal are among the banks that are predicting a rate hike.
Together with the near-term effects of Ontario's Fair Housing Plan, there should be a "soft landing" for the higher interest rates in the Canadian housing marking, according to RBC.
The average selling price of an Ontario home is expected to finish this year at $564,400, representing an annual increase of 14%, up from an earlier call for gains of 9.3%, before slowing to year-over-year growth of just 1% in 2018.