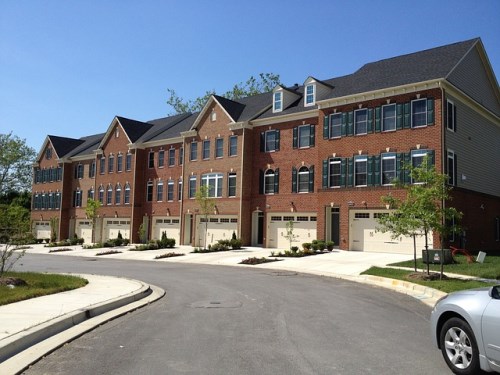 A record number of homes were sold in the Montreal area in May, according to the Greater Montréal Real Estate Board (GMREB). The surge comes amid concerns that a foreign buyers' tax in Toronto could send foreign investors eastwards to Canada's second-largest city.
A robust 5,057 properties were sold in May, a new high for that month and up 15% from a year ago, driven by the condo market.
Paul Cardinal, manager of the Québec Federation of Real Estate Boards (QFREB), said it's too soon to say whether the 15% tax on foreign buyers would have had an impact on transactions. The tax was passed by the Ontario government in May and made retroactive to April 21.
Nevertheless, Cardinal said Montreal was on track to have one of its best years in terms of home sales due to robust employment growth, an influx of non-permanent residents, and improving consumer confidence.
"Demand is strong and listings are going down. We're back in a seller's market for single-family homes," he said.
Last week, Carlos Leitão, Quebec's Finance Minister, told The Canadian Press that he had no plans in the near term to introduce a foreign buyers' tax on Montreal homes, but is open to the idea should one be needed.
While Toronto and Vancouver's red-hot property markets are finally showing signs of cooling, Montreal appears to be just getting started. Growing demand in Canada's second-largest city has placed Montreal-area home prices on track to rise 6% this year, the largest jump since 2010, according to the QFREB. That's a significant increase from a January growth forecast of just 1%.
Compared to Toronto and Vancouver, average home prices in the Greater Montreal Area rose year-over-year to $368,558 in May, and to $461,345 on the island of Montreal. Those prices are still a fraction of what homes go for in the aforementioned cities.