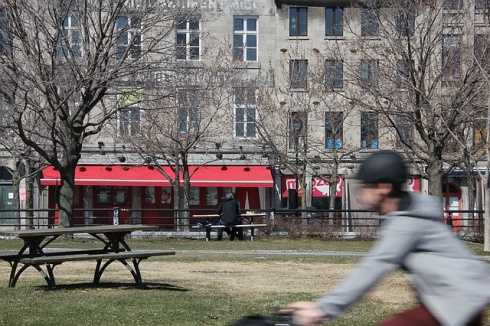 Prospective renters searching for a more affordable alternative to notoriously overpriced Toronto and Vancouver have long looked to Montréal for relief. However, with rents rising quickly in Québec's largest city, renters may soon have to look elsewhere.
According to PadMapper, a rental listings search engine operating in both Canada and the United States, Montréal now has the fastest rising rent in Canada. In January, the average rent for a one-bedroom surged a whopping 15.9% year-over-year to $1,310.
The surge in prices makes Montréal the city with the fourth most expensive rent in Canada, though it's still far behind the top three cities on the list. In first place is Toronto, with an average one-bedroom rent of $2,020, followed by Vancouver ($2,000), and Burnaby ($1,430).
It's the clearest indicator that this year will be red-hot year for Montréal real estate. According to the Greater Montréal Real Estate Board (GMREB), 2017 had the second highest number of transactions ever recorded in the city.
All other property types witnessed an uptick in sales, making for a total of 44,448 sales, the highest number since 2007.
"The strength of the market is built on incredibly strong fundamentals," Paul Cardinal, market analysis department manager at the Québec Federation of Real Estate Boards (QFREB), told BuzzBuzzNews.
Also read: House prices in Montréal will continue to heat up in 2018
The QFREB predicts a sales increase of 5% for Montréal in 2018. As sales rise, so will prices, and the board is predicting that the average price of a home will surge by 5% to $332,000 for a single-family home this year, while the price of a condo could jump 3% to $225,000.
"In terms of prices, growth will be stronger in Montreal [than in the rest of Québec]," the QFREB said in a statement. "It is a seller's market for single-family homes, while the conditions are more balanced for condominiums."