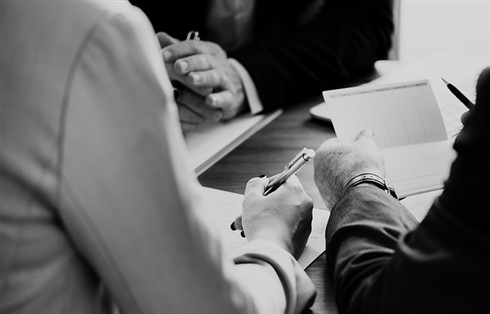 Rising consumer debt levels aren't a problem for Canadian banks yet, but they could be soon, warns a new report from Moody's.
In a report released on Tuesday, Moody's warned that the credit quality of Canada's biggest lenders is under threat, in part due to longer terms on car loans and the more than half of mortgages that will see their rates rise this year.
After the introduction of rules designed to tighten the mortgage market, the majority of Canadian mortgages are now uninsured, which means lenders are liable for them should borrowers default.
This wasn't the case five years ago, so the uptick in uninsured mortgages is worth keeping an eye on. And while delinquency rates on home loans are still at record lows (less than three out of every 1,000 borrowers are currently more than three months behind on their payments), an unfortunate turn of events—such as higher interest rates—could see delinquency rates rise.
The central bank has hiked its benchmark interest rates three times since the start of 2017, and many analysts expect at least two more for 2018.
"Almost half of outstanding mortgages will have an interest rate reset within the year, which will increase the strain on households' debt-servicing capacity," said Jason Mercer, analyst at Moody's. "[With] many Canadian homeowners having to renegotiate their mortgages at rates higher than what they're used to makes their lenders vulnerable, too."

Also read: Canadian consumers collectively owe $1.82trn