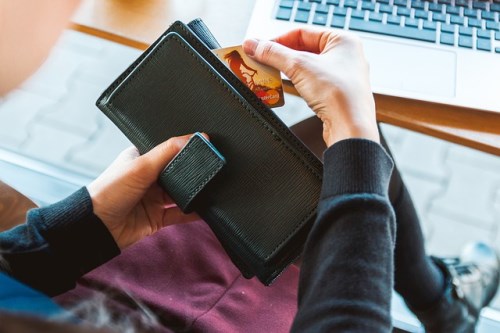 If interest rates were to rise by one percentage point over the next year, Canadian households would have to spend an additional two cents on debt repayments for every $1 of income, according to a new report from the Royal Bank of Canada (RBC).
Considering that the country's median household income is $78,870, that increase works out to about $130 more in monthly debt servicing costs.
That's big news as over half of Canadians have $200 or less per month to spare after paying their bills and meeting their debt obligations. For 10% of Canadians, the financial cushion is a measly $100 or less, according to a recent survey conducted on behalf of accounting firm MNP.
With interest rates on the rise in the United States and the Canadian economy heating up, most economists expect the Bank of Canada to lift rates from historic lows sometime in 2017.
On the downside, some of the most vulnerable Canadian families—who've been amassing mortgage, credit card, and other types of debt for a decade—will be struggling with more expensive debt.
There are a number of hot spots that signal potential trouble, according to RBC economist Laura Cooper.
The amount of interest Canadians are paying on things like personal lines of credit and credit cards is now equal to what they're paying on the interest on their mortgage debt, she said.
Although mortgages make up the lion's share of household debt, consumer credit is usually far more expensive. While Canadians can get a five-year fixed-rate mortgage with an interest rate as low as 2.5%, most unsecured lines of credit carry rates of 7% and 9%. Credit cards carry even higher interest rates.
As for homes, Canadians in aggregate have a 74% equity stake in their homes, according to Statistics Canada. But is this really true?
The equity stake drops to about 68% when the amount families have been borrowing against their homes is accounted for, said Cooper.
Fortunately, not all households have to worry about interest rate increases. Homeowners who've locked in interest rates via a fixed-term mortgage won't feel the impact until their loan is up for renewal.
Some homeowners may find that the rates they get when they refinance their mortgage in a few months are still lower than what they had in their previous loan, according to Cooper. Plus, over half of Canadians have little to no debt. One-third of households were debt-free last year, and a quarter of them owed less than $25,000.