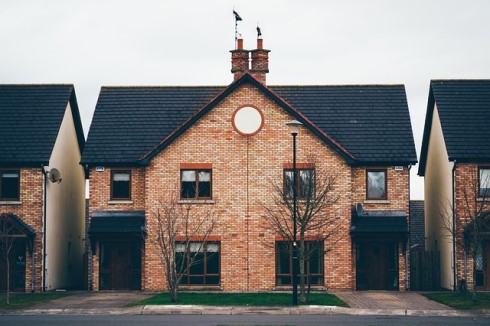 By: Danielle Kubes, Zoocasa
Sales declined across all property types this January in the Greater Toronto Area (GTA), continuing a trend first seen in April 2017 after the introduction of the Ontario Fair Housing Plan.
Sales plunged 22 per cent this January to 4,019 residential transactions compared to a record 5,155 sales in January 2017, according to the Toronto Real Estate Board (TREB). Month-to-month sales shrank 18.5 per cent, with buyers potentially rushing in December 2017 before the new lending rules tightened on January 1 of this year.
"The outlook pointed to a slower start to 2018, especially compared to the record-setting pace experienced a year ago. As we move through the year, expect the pace of home sales to pick up, as the psychological impact of the Fair Housing Plan starts to wane and home buyers find their footing relative to the new OFSI-mandated stress test for mortgage approvals through federally regulated lenders," says Tim Syrianos, TREB's president.
Average prices, meanwhile, are slightly down year-over-year to $736,783 from $768,351.
There's little reason for pessimism, however. As long as demand outstrips supply, the long-term upward price trajectory of GTA home prices should continue.
That's currently the case with inventory almost at a 10-year low, with only 8,585 new listings.
Indeed, if we go back further to examine the data we can see that the average home price has still increased to 16.9 per cent from two years before in January 2016 when the price was $630,193.
Furthermore, when we examine the numbers in detail it's clear that detached housing is the weakest link. Detached home prices sell the most, and are also the most expensive, so any price movement significantly weighs down the average.
Detached houses (1,659 of which were sold this January), sold for 9.1 per cent less than last January. In contrast, 1,275 condo units were sold but saw double-digit price gains of 14.6 per cent. Buyers prefer these two property types over any other market segment, with semi-detached and townhouses combined only selling 1039 and seeing slight price decreases of 1.8 per cent and 0.5 per cent respectively. It's likely that detached homes are seeing less movement because, with the average selling price of $970,823, they're simply out of the reach for most buyers.
Across the GTA, total active listings have risen 136 per cent to 11,894 from 5,034 last January. The number of available detached houses for sale in Mississauga has more than doubled to 418 from 183 last year. The number of condos for sale in Mississauga has also increased, although less drastically, to 253 units, 33 per cent higher than last January's 190 units.
Check out the infographic below to draw your own conclusions:

Danielle Kubes is a content writer for Zoocasa.com, a leading real estate resource that combines online search tools and a full-service brokerage to empower Canadians to buy or sell their homes faster, easier and more successfully. Home buyers can browse Toronto real estate listings, to find Toronto condos, or houses for sale in Toronto.