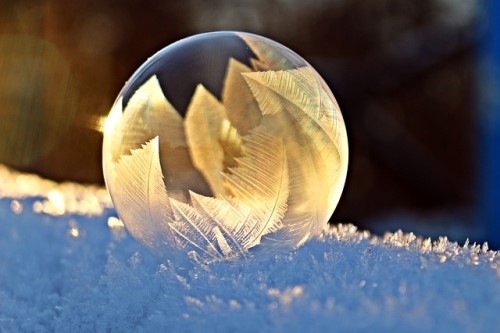 The Canadian housing bubble, which was long feared to be on the verge of popping, is no more.
"It has ceased [to be]. It has expired and gone to meet its maker," said Douglas Porter, chief economist at BMO Capital Markets.
Nevertheless, borrowers shouldn't count on the Bank of Canada (BoC) abandoning its decision to gradually hike interest rates because the housing market is weakening. After all, that's what the housing measures implemented in British Columbia and Ontario were designed to do.
Canada's housing market corrected for the fourth consecutive month in July, led by the cooling in Ontario. However, declines appear to be moderating, as the 2.1% monthly drop in nationwide home resales was a significant moderation from the 6.4% average rate of decline over the previous two months.
"Housing market developments in July are consistent with our view that Canada's market is in the process of moderating to a more sustainable level of activity," said Robert Hogue, senior economist at RBC Capital Markets. "Much of the ongoing cooling is taking place in Ontario where recent policy changes by the provincial government have contributed to a welcome shift in market psychology toward more caution."
Hogue said the dramatic drop in GTA home resale activity during the past four months doesn't appear to be a soft landing, as the 44% (seasonally adjusted) drop since March is not far from the 48% plunge seen between December 2007 and December 2008.
However, Hogue doesn't think a crash landing is playing out. Instead, he believes the GTA's market correction is overshooting.
Housing market data for July provides more evidence that the Vancouver-area housing market isn't in the process of overheating again. Hogue pointed out to the third consecutive monthly decline (1.7%) of home resales, along with a drop in the sales-to-new listings ratio for four of the past five months.
As more stringent mortgage regulations and rising mortgage rates hold back demand across much of the country, there is little reason to think that the BoC is all that worried.
Diana Petramala, economist at TD Bank, expects the BoC to hike rates three times over the next 18 months, which means mortgage rates should continue to trend higher. "As such, housing affordability is likely to deteriorate broadly across Canada," she said.