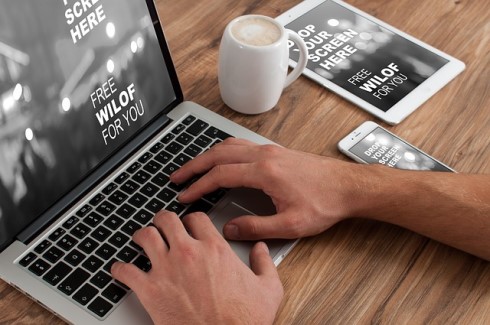 The shared space segment is gaining traction in Toronto's commercial real estate market.
Across Toronto, scattered in about 85 different locations, are tenants who're neither building owners nor long-term lessees. Ranging from start-ups to long-established firms, these tenants are looking for flexible lease terms and a new type of office environment that lacks cubicles and corner offices.
While the concept is hardly new, Canada is a late adopter by global standards. The shared space market in Toronto has doubled to nearly one million square feet over the past two years, according to Cresa, a Boston-headquartered global commercial real estate company. Growth in Vancouver is similarly explosive, with close to 750,000 square feet now in that market.
New York-based WeWork, another behemoth of the shared-space industry, just opened its first Toronto office building in the financial district over the summer, and has plans to expand across Vancouver and Montreal as well.
The shared-space model is a major break from the traditional commercial real estate model. WeWork and similar companies lease space from landlords and then effectively release it to "members," some of whom commit to a specific space for a period of time, while others are just looking for the occasional free desk at various locations around the globe.
According to Cresa, most of the new companies operating in this niche entered the market in the last two years. In contrast, established companies such as WeWork and Regus have been in Canada's shared-space market for years.
"[Demand] has been driven by a rise in entrepreneurship [and] a rise in design industries. It's just a change in workplace industries evolving," said Sheldon DiCarmine Dobsi, research analyst at Cresa's Toronto office.
Some credit the growth in this niche to the shared economy model, which allows individuals to borrow or rent assets owned by other parties.
According to Ross Moore, senior vice-president at Cresa, the shared-space market could eventually constitute 20% of all downtown office space in Toronto. But despite the significant growth, it would hardly dent Toronto's office market. Of the city's 150 million square feet of office space, the one million that would eventually be occupied by shared space arrangements would barely make 1% of the market.
On the other hand, market share and demand is growing. "Toronto has this strong dynamic economy and a strong sense of local identity and it feels like a place where there is an opportunity to introduce this platform," said Dave McLaughlin, general manager for WeWork East, which manages eight different markets in the United States and Canada.
"The WeWork customer base is very heterogeneous. It encompasses the sole app developer trying to test something in the market and extends to Fortune 500 companies."