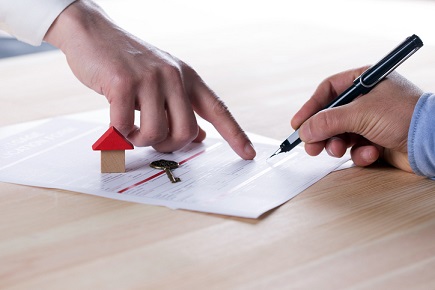 If you are a first-time home buyer or an investor with a limited budget, chances are, you've considered buying a foreclosed home.
Foreclosed houses in Canada could be quite rare. Most lenders may not want to go through the foreclosure process as it can be expensive and time-consuming. Generally, lenders may revoke the home's title once four loan repayments have been missed, although this may vary from province to province and lender to lender.
Once repossession is finalized, the borrowers may have 30-35 days to vacate the premises. During the foreclosure period, most lenders may still be open to negotiation. The borrowers have to prove they can make the repayments again. However, if the lender thinks the borrower cannot fulfil their mortgage commitment at all, they can repossess the property and sell it in one of two ways.
Foreclosed property sale
As mentioned, a repossessed house can be sold by the lender in two ways:
Judicial sale. In this type of sale, the lender has to petition to the judicial court for permission to sell off the property. It can get expensive and time-consuming, involving a lengthy court case and legal fees. Lenders may begin the foreclosure process after the first loan payment defaults. Soon after, the legal proceeding may start wherein the borrower will be served with a Statement of Claim for Debt and Possession. They will also be given 20 days to file a "Statement of Defence" in response.
If the borrower loses their case or fails to respond, the lender may be granted permission to sell the home.
This type of sale is typical in British Columbia, Quebec, Alberta, Saskatchewan, and Nova Scotia.
Power of sale. This process occurs when a lender has the right to sell the property and avoid the judicial court process. This power of sale may be included as a clause in a homebuyer's mortgage contract.
In general, the lender may repossess the property if the borrower defaulted on four repayments. However, a redemption period may be given to the borrower, typically 35 days to cover their missed repayments and outstanding tax arrears, late penalties, and other fees.
If the borrower fails to make up for their repayments, they will again be served with an eviction notice and have to vacate the property within 30 days. The lender may then sell the property via a traditional property sale or auction.
This type of sale is common in Newfoundland, Ontario, New Brunswick, and Prince Edward Island.
Purchasing a repossessed house
Purchasing a foreclosed home might seem intimidating to some as they have to deal with banks—again. But, if you're eyeing one of these properties, consider these points during your buying process:
Browse listings. Browsing through the pages of newspapers and real estate magazines or simply doing a quick Google search may give you a comprehensive listing of what's available on the market. Better yet, seek out a real estate agent for some unique opportunities that are not advertised in the papers or on the web.

Determine what to do with the property. You should have an idea on what to do with the property, whether it will be used as a family home, rented out to other people, or a property to be resold after some renovations.
If you are going to use it as an investment, calculate how much you plan on spending for repairs or renovations and decide whether it will be a good buy or not. Sometimes, owners tend to overspend in reconstructions without researching whether or not the property's location is attractive to renters (or another buyer). This may cause you to spend a lot of money only to end up with an undesirable property.
Do your research. Know everything there is to know about your prospective property, as this will help you decide whether it's worth pursuing or not.
If you plan to purchase a foreclosed house as an investment, take note of its location and if it can be sold off quickly. Also consider its value and whether it is in line with the current market.
The current market may dictate the value of the property. You might end up getting a good deal if the market conditions are favourable. However, if it is in a downturn, you may score a real bargain.
Don't bid with your heart on your sleeves. Sometimes, an auction can trigger emotions in customers who are passionate about the property being sold – it may be their dream home or a potential pot of gold in terms of a real estate venture.
However, it is best to fend off these sentiments towards a property and consider it dispassionately. A subjective perspective while at an auction can get you into trouble, and lead you to bid well above your means.
Consider hiring a pro. If you feel like you are incapable of handling the stress, you can always hire a professional to do it for you as he/she can be relied upon to have an objective mind. It will cost you a decent amount of money, but nothing compared to the thousands you could save down the line.

Inspect every corner of the house (and expect to foot the bill). There's nothing wrong in expecting that the home or property might be in a bit of a shambles when you buy it. After all, if the previous owner was not able to stay on top of their mortgage payments, it's reasonable to presume that they weren't on top of repairs and maintenance.
You'll have to take a keen look at everything involving the property. Check for any damages that need fixing in pipes, ceilings and other structures and utilities; look out for pests that might be living in nooks and crannies; see if there are fixtures that need to be replaced like cupboards and closets, among many other inspections.
Prepare for surprises and have your wallet ready. You should expect to set aside some money for any repairs or renovations.
It's also important to remind yourself not to feel guilty that you are buying a property that once belonged to someone who lost the ability to pay for it. After all, if you don't purchase it, someone else will.