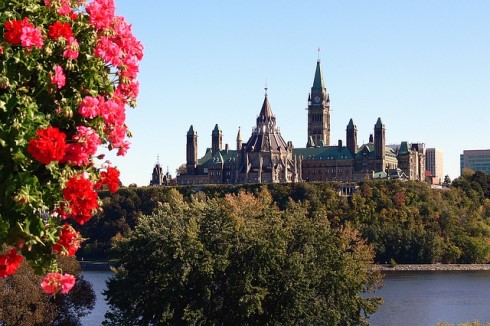 A package of proposed reforms designed to cool the housing market – including controversial new stress tests for uninsured mortgages – will be finalized by the end of October, according to Jeremy Rudin, Superintendent of Financial Institutions.
A document outlining the changes to mortgage underwriting rules, which are governed by industry guidelines known as B-20, will be published by the Office of the Superintendent of Financial Institutions (OSFI) later this month, with the changes coming into effect two to three months later, Rudin said in a speech given in downtown Toronto.
The "broad thrust of the changes will be similar to what we had in the [recent] consultation process," and an earlier letter outlining OSFI's proposals, he added.
These include measures designed to ensure banks are lending money to homebuyers who can manage their loans even if interest rates rise, as well as measures to reduce the banks' reliance on loan-to-value calculations in markets where home prices are rising rapidly.
"We clearly see the potential risks caused by high household indebtedness across Canada, and by high real estate prices in some markets," Rudin said. "We are not waiting to see those risks crystallize in rising arrears and defaults. Rather, we are adapting our standards to new developments."
Speaking to media after his speech, Rudin said OSFI is still finalizing some controversial details of the policy overhaul, including a proposed stress test that would force uninsured homebuyers to qualify for mortgages at rates two percentage points higher than those stipulated by their contracts.
Rudin added that OSFI has received feedback about the stress test and its potential consequences during industry consultations in recent months.
Critics say the stress test could cause a shift to shorter-term loans in order to qualify more borrowers. The test's rollout could also potentially send more homebuyers to riskier lenders that are neither federally regulated nor bound by OSFI's rules.
While some consequences may not be intended, Rudin said OSFI's role as the prudential bank regulator requires it to make sure that banks can manage their loan books in a variety of scenarios. OSFI will also work to ensure that mortgage underwriting reasonably assesses a homebuyer's capacity to carry the loan obligations.
Asked if the central bank's recent overnight interest rate hikes have tempered his view on the need to take steps to cool the housing markets, Rudin said his views have instead been reinforced.
The rate hikes serve as "a useful reminder of the point we're trying to make … [that] interest rates can change," he said.