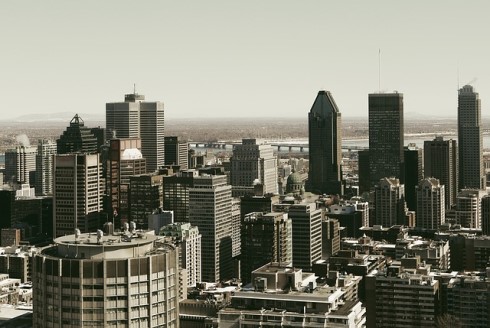 Even though average home prices in Montreal reached record highs in October, consumer confidence is at an all-time high and home sales are on the rise, according to the latest data from the Quebec Federation of Real Estate Boards (QFREB).
"Employment is on fire in Montreal," said Paul Cardinal, manager of QFREB's market analysis department. With unemployment at a 30-year low and the economy posting strong growth, people are viewing now as a good time to purchase a home as a primary dwelling or for investment.
"They have confidence that it's a good time to buy because of their expectation about their job, about their revenues, about interest rates and about the market itself," Cardinal added.
Dwelling values are on the rise, with average home prices in the Island of Montreal hitting a record high of nearly $500,000 in October, rising 12.7% from the previous year.
Single-family homes in the city and suburbs saw price surges of 10% to nearly $630,000. Prices were also up 14% for condos, hitting $370,000, and buildings with two to five units saw prices increases of 15% to $583,801.
Despite the surges, real estate prices in Montreal are still a bargain compared to prices in Greater Toronto and Greater Vancouver.
According to the QFREB, last month was the most active October in eight years, as the number of homes sold had risen by 7% to 3,270.
Healthy sales were also noted in the luxury housing market, with property developers saying locals represented the majority of buyers of luxury real estate in Old Montreal, Lachine, and other hotspots.