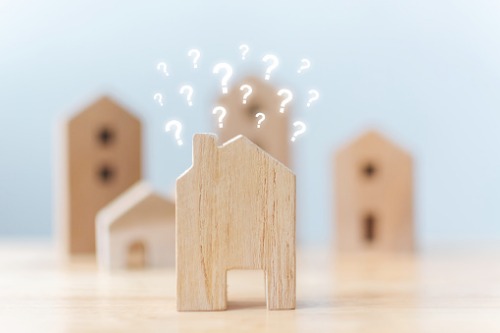 We all know that a home purchase involves a big financial outline, but few of us are aware of just how long the docket can run. You can take advantage of some government incentives when buying a home, but this doesn't mean you no longer need to prepare extensive cost analysis before buying a home.
Aside from related home buying costs, appliances, furniture, and renovations can all eat away at your savings, so it pays to be prepared with a solid budget detailing your planned expenses before leaping into the property market.
Here are costs associated with a home purchase that you have to prepare for:
Home inspection: $350-$600
Homebuyers think they can save up if they skip having a home inspection, but the fee is a small price to pay in comparison to what you may have to pay later without one. The cost of a home inspection depends on home size.
If you're about to close a deal on a home purchase, an inspection should immediately be done so you can uncover potential issues with the property.
Deposit and down payment: Varies
As a home buyer, you have to understand the difference between a deposit and a down payment. A deposit is an amount you provide to the seller to assure that you will go through the sale when the closing day arrives. If you don't, the seller gets to keep the deposit.
On the other hand, a down payment is a portion of the price of the home. It is usually between 5% to 20% of the home price. You have to pay for your down payment out of pocket as this is not a part of your mortgage.
Appraisal Fee: $300 to $500
You have to pay out of pocket to have a property's value appraised. The appraised value may not be the same as the purchase price of the home. Your lender may use the appraised value to determine how much you can borrow for your mortgage. Some lenders waive appraisal fees, while others charge a financing fee.
Land Survey: $1,000 to $2,000
Most lenders require a land survey. This is done to outline a property's boundaries. While some will accept the result from the last land survey conducted, you may have to pay for it to be done again if the survey conducted was too long ago.
Legal Fees: $500 to $1,000
The legal is used to pay for your lawyer and preparation of other legal documents. You may also have to pay for bank legal fees depending on your lender.
Land transfer tax: Varies
The government may charge your home purchase with a land transfer tax. It is based on the home's purchase value. Most provinces charge provincial land transfer tax, while some cities charge their own municipal transfer tax as well.
The tax rates calculated on the value of the consideration are:
0.5% on the first $55,000 of the purchase price, plus
1.0% on the amount exceeding $55,000 up to and including $250,000, plus
1.5% on the amount exceeding $250,000 up to and including $400,000, plus
2.0% on the amount exceeding $400,000 up to and including $2,000,000, plus
2.5% above $2,000,000.
Properties purchased within Toronto are subject to an additional municipal land transfer tax. Land transfer tax must be paid once the transaction has been closed, to a max of up to 30 days after closing.
Harmonized Sales Tax (HST): Varies
HST is applied to the purchase price of all new homes, but not resale homes. It also applies to all services like lawyer fees, real estate professional's commission, home inspection, and moving costs.
Keep in mind that HST is 15% provincial sales tax applicable in Newfoundland and Labrador, Nova Scotia, and Prince Edward Island. In Ontario, the HST is 13%.
Mortgage Default Insurance: Varies
Also known as the CMHC insurance, the mortgage default insurance may range from 1.75% to 2.95% of your mortgage's value. If you're applying for a mortgage where you have less than 20% down payment, your lender will require you to purchase mortgage default insurance. This will protect the lender should you no longer make mortgage payments.
Title insurance is not required in all provinces in Canada, but it protects you from errors, defects, or omissions. This includes errors in the public registry and existing surveys. The insurance will also protect you from undisclosed heirs trying to claim your property. It can also protect you from fraud discharged mortgages. The title insurance usually costs $300, but it all depends on the property type and size.
Home insurance is important for any home purchase as it covers any damages related to your home — inside and out. The insurance cost may vary between providers and policy features.
Moving costs depend on your preferences. You can save a lot of money if you do it yourself. However, you have to consider the fees you pay for gas and a rental truck. You may also hire a moving company to do all the leg work.