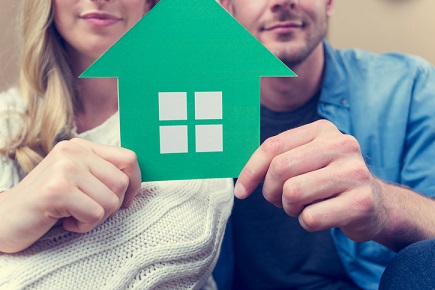 Homeownership is a great dream many wants to achieve, but it's not all bells and whistles. It takes a whole lot of effort and paperwork to make this dream come true. To help you in your journey, here are some steps you may take when buying a house:
Determine your budget. The first step towards home ownership involves a little introspection. You need to take a long, hard look at yourself and your finances and determine what you are planning in the years ahead and how much you can afford to repay.
Add the after-tax income of you and your spouse (if applicable), regular income from assets which you will own after you buy a home, and any other income. This is your total monthly income.
Then determine your monthly expenditure. Subtract your total monthly expenses from your total monthly income and the number that you have is roughly what you can afford to repay each month on a loan.
You also need to consider where your career is headed and whether any salary increases are likely. There are also family considerations. Are you or your spouse likely to need time off work to raise a child, which could eat deeply into your income?
Know how much you can borrow. Now that you know the total amount you can devote to mortgage repayments, you should determine how much you can borrow. This amount will vary from lender to lender, and many now offer online calculators that allow you to determine your borrowing limit.
How much you need to shell out for your home down payment depends on the purchase price of the home you want. Here are the minimum down payment requirements:
If your desired house costs up to $500,000, the minimum down payment is 5%
If you want a house amounting to more than $500,000 but less than $1 million, the minimum down payment is 5% of the first $500,000 plus 10% of the remaining balance
If you want a home that costs $1 million and above, the minimum down payment is 20%
You may also ask mortgage brokers, who will have a good idea of how much the lenders on their panel will lend to you based on your income, debts, assets, and whether you are buying the property alone or with somebody else.
Use our Mortgage Affordability calculator to have a rough estimate of how much you can borrow.
Hunt for a home loan. Borrowers in the market for a competitive home loan need to educate themselves about the different available home loans. Additionally, they need to be familiar with interest rates on these loans as well as the product features. Ask yourself—which loan features do you need?
Once you've determined the type of loan that best suits your needs, it's time to go mortgage shopping. You'll need proof of income such as pay slips or recent tax returns, proof of your savings history and other documents that may be required by specific lenders or brokers.
Know the deals in the market. It's important for borrowers to know what deals are in the marketplace. Be proactive and contact lenders directly about deals on offer. Whether it's a lower interest rate, zero establishment fees, frequent flyer points or other value-adds, the more you know about the current home-loan market. Get your negotiation skills ready when it comes to asking your lender for more product features or a lower interest rate.
Get a pre-approval. A pre-approval may help you find out how much you can afford for a home and may make choosing a property and a mortgage type a lot easier. It involves calculating the ratio between how much you earn and how much debt you will have with a mortgage on a property. You will get a letter of pre-approval which has a guaranteed interest rate for 60 to 120 days.
A pre-approval is used so that a potential lender can look at your finances and find out the maximum amount to lend you. It also allows the lender to see what interest rate they will charge you. The pre-approval amount you get is the maximum amount you may borrow—but this is not a guarantee. It will still depend on your prospective property's value and your down payment.
House hunt. Now that you know your budget, it's time to determine where you want to live. The real estate section in newspapers, local papers and real estate agents are all useful sources of pricing information.
Once you have settled on an area, you should tell a few real estate agents what you are looking for. Remember, real estate agents are employed by the vendor, so make sure you do your own research as well.
Visit the Realtor.ca website to view property listings across the country. This website was created by the Canadian Real Estate Association for greater listing exposure to a national and international audience.
Inspections. Anyone buying a home should have it inspected for faults. Make sure the property you buy isn't a dud - and there are plenty out there, especially in cities where housing stock can be very old and run down. Consider having a professional inspection done so you could really pin point all the issues a property has—it may also save you thousands of dollars in renovations in the long run.
Making an offer. After your inspections, if you're still satisfied with the property, it's time to make your next move. While it is important to be cautious in approaching price negotiations, don't be too inflexible. After all, you want this property. The last thing you want is someone beating your best bid by a few hundred dollars, knowing that the property is worth much more.
Legal legwork. Once you've found the property and you have the contract, it's important that you check the contract carefully to ensure that everything about the property is understood and that there will be no legal surprises after you have purchased it. Signing a contract without a lawyer looking at it first is madness. If you want to make any changes to the contract, now is the time to do it.
Closing day. This is it—the day you've been waiting for. The day you will officially have the keys to your new home. Some of the things that may be done during this day are:
Your lender provides the mortgage money to your lawyer or notary
You provide the rest of the purchase price to your lawyer or notary as well as the closing costs
Your lawyer or notary pays the person who is selling the house, registers the home in your name, and then gives you the deed and keys to your new home
Congratulations, you are now a homeowner!