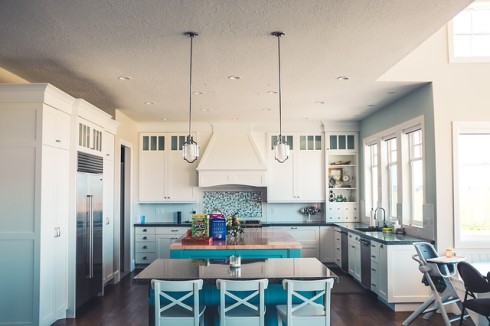 Signs of cooling are appearing in the Vancouver housing market, with houses selling well below their assessed value in the very same neighbourhoods where they first started hitting astronomical highs.
In his Twitter account, David Hutchinson, a Sutton WestCoast realtor, has been highlighting daily examples of houses selling for hundreds of thousands of dollars below the asking price and assessed values.
"Buyers can negotiate down again. It's a good thing to see," he told CTV News. "It's still expensive, just not as expensive as before."
Notable examples include a South Granville property with a BC Assessment value of $3,046,800. It was listed for $2,788,000 and sold for $2,650,000.
Another prominent example cited by Hutchinson was a Dunbar property initially listed for $5,388,000, with a tax-assessed value of $4,519,000. The price steadily dropped until it was sold for $4,050,000.
Hutchinson monitors the sales figures at the closing of each business day and compares them to their BC Assessment value to get a better gauge of the direction of the real estate market.
His observations are supported by a report released on Tuesday by the BC Real Estate Association (BCREA), forecasting the housing outlook for 2018. Entitled Strong Economy Versus Housing Headwinds, the report provides a tepid outlook for 2018 due to numerous factors.
"Look for more balanced market conditions in 2018, as a surge in new home completions bolsters supply and eroding affordability tempers demand," the report said.
OSFI's new stress tests, which will take effect on the first day of next year, will contribute to this eroding affordability. Home loan applicants will have to qualify for a mortgage rate higher than what they'll actually be paying to ensure they can withstand an interest rate hike.
The BCREA report also includes a regional breakdown of housing prices. In Metro Vancouver, the price of a single detached house was down 3% this year; next year analysts forecast the price will rise a modest 1.2%. That's basically a balanced market, which is a stark comparison to 2016 when detached home prices skyrocketed 21.3% in Greater Vancouver and 36.1% in Fraser Valley.
BCREA anticipates condos and townhouses will continue to sell for more, albeit for single-digit percentages, rather than the double-digit hikes that were seen in the last two years.