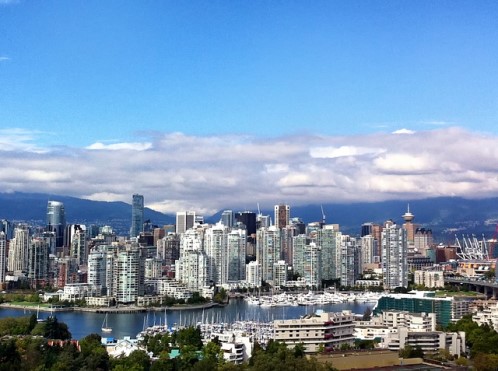 The Bank of Canada's key interest rate hike from 0.5% to 0.75% could lead to more people looking to rent rather than own in Metro Vancouver, according to Thomas Davidoff, a professor at the University of British Columbia's Sauder School of Business.
The central bank's move affects those with debt and also makes it likely that consumers will end up paying more for variable-rate mortgages and lines of credit.
As for the rental market in British Columbia's Lower Mainland, it could mean increased rental prices, noted Davidoff. "The biggest impact is people deciding not to get into the owner market," he told guest host Gloria Macarenko during a segment of On the Coast. "People will say, 'I pay less in rent than I would even in interest' … They're going to say 'Forget it, I'm going to keep renting.'"
More people may also decide to capitalize on the high interest rate by selling their property and transitioning to renting, putting upward pressure on rental prices. Meanwhile, property owners who haven't closed the deal on land they've committed to could see the land pricing shoot up, Davidoff said.
"A lot of big construction projects in Vancouver are behind schedule. It's so hard to find labour around Vancouver. Just the delay increases your borrowing costs — now compound that with rising rates," he said.
Rates are extremely low by historical standards, and with so much room for them to get significantly higher, it could end up adversely affecting housing prices.
Higher rates would also make it harder for first-home buyers to break into the housing market. "Banks won't lend to you if you can't qualify based on your income relative to your mortgage payments. When rates rise it makes it harder for people to get into homes in the first place."