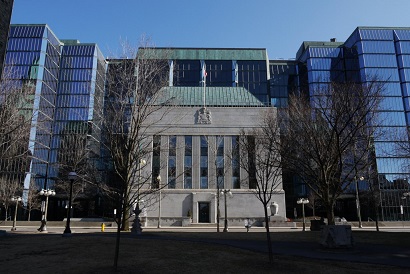 After hiking the overnight rate twice this year, some experts believe it's likely that the Bank of Canada (BoC) will hike its benchmark rate one more time this fall.
Brian DePratto, senior economist at the Toronto-Dominion Bank (TD), said language used by the BoC's Deputy Governor Timothy Lane during a recent speech suggests that a third rate increase before year's end is the most likely scenario.
The BoC's overnight rate, which influences mortgage rates, sat at a historically low level of 0.5% before the central bank announced two 25 basis point hikes – one in July and the second earlier this month.
In a research note, DePratto described Lane's speech, given last Monday to the Saskatoon Regional Economic Development Authority – as significant as it was the first given by the central bank since the July rate hike.
"Now that the 'insurance' interest rate cuts of 2015 have been removed, the key question has become when the process of interest rate normalization will get underway, and how quickly it might progress," DePratto said.
He further noted that Lane, whose speech focused on trade and the export challenges faced by Canada, adopted a more positive tone when addressing the country's economic outlook.
While strong GDP growth currently supports the possibility of "further monetary tightening," DePratto believes that another hike may be delayed to 2018 if the BoC concludes that this year's two rate increases had negatively impacted the country's economic growth outlook too greatly.