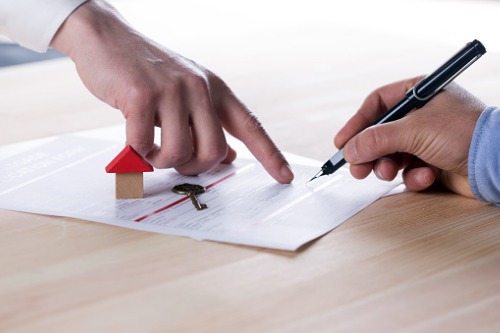 Waiting for your mortgage to be approved can be nerve-wracking. After all, the approval will determine if you could get your dream home or not. Even if you're sure you sent all correct requirements, the wait can still make you anxious. And despite the copious promises of faster mortgage application approval you've heard, all you can do is wait.
Factors in play
Many factors affect how long it takes to get your mortgage approval. The length of time to get your approval is affected by the type of mortgage you applied for, the property you want financing for, and your lender's standard timeline.
Some factors that affect your mortgage approval and how long it takes are as follow:
Your credit score. Lenders use your credit score to determine if they will lend you money and how much interest to charge when you borrow. Your credit score is calculated from the information in your credit report.
If you have spotless credit and have all necessary paperwork, you may be given a type of approval a lot faster, often within 72 hours. However, this approval isn't the final one. Your lender may issue you a conditional approval after this short period. Lenders will usually ask for more documents to support your income claims before giving you final approval.
If your credit is a bit blemished, it could cause a significant slowdown in getting that sweet mortgage approval. It will also make you pay higher mortgage interest rates.
Consider getting a credit report from both Equifax Canada and TransUnion Canada. Each bureau may have a different report based on how you used credit in the past. A credit report may help you evaluate your financial situation and how you can improve it to better qualify for a mortgage.
Incomplete paperwork. If your paperwork is incomplete, it would slow down your mortgage approval process. Make sure to provide all paperwork required by your lender. Incomplete paperwork is often not tolerated by any lender. In general, most lenders may require the following documents:

Identification
Employment history
Mortgage pre-approval
Down payment confirmation
Bank statements (three months' worth)
Current value of RRSPs
List of assets and liabilities
Current value of any stocks, bonds, mutual funds, and other investments
Complete description of property
Address of property
Copy of MLS listing
Signed copy of the agreement of purchase and sale
Plans and specification

Your financial situation. Your debt service will affect your mortgage approval process and may reduce your eligible mortgage amount. Other financial obligations like car and student loans may also affect—not just the process—but your mortgage approval. Your entire financial situation is greatly scrutinized by the lender.
Aside from getting a credit report to evaluate your credit score, consider analysing your living expenses. You could also compute how much you can afford for a mortgage to figure out how repayments may fit into your monthly expenses. Use our handy mortgage affordability calculator to get a better picture of how your financial situation stands before filing in a loan application.
Get pre-approved
A pre-approval is the best way to find out how much you can afford for a home. It gives you an idea of what you can and cannot afford, making choosing a property and a mortgage type a lot easier for you. This also makes the mortgage approval a lot easier for you and your lender, as you already have a picture of how much you can afford.
Pre-approval involves calculating the ratio between how much you earn and how much debt you will have with a mortgage on a property. You will get a letter of pre-approval which has a guaranteed interest rate for 60 to 120 days. A pre-approval is used so that a potential lender can look at your finances and find out the maximum amount to lend you. It also allows the lender to see what interest rate they will charge you.
With a pre-approval you can know the maximum amount of a mortgage you could qualify for, your estimated payments, and lock in an interest rate for 60 to 120 days, depending on the lender.
Keep in mind that the pre-approval amount you get is the maximum amount that you could borrow. However, it is not a guarantee that you will get a mortgage loan for the maximum amount stated in your pre-approval. It will still depend on your prospective property's value and your down payment.
Pre-approval requirements
Before a lender gives you a pre-approval, they will look at your current assets, income, and level of need. You may also have to provide the following:
Photo ID
Record of employment such as paystub, T-4 slip or a personal income tax return (if you are self-employed)
A letter from your employer stating the length of employment and current salary
Account numbers and locations of your bank accounts and investments
Proof of assets and liabilities
Some lenders may give you a written confirmation or a certificate of pre-approval. Note that once you've been pre-approved, the interest rate is the only thing guaranteed for the 60-120 day period.
A pre-approval will help in your mortgage approval process. Talk to your lender or an expert to know more information about pre-approval and how it can affect the final decision. You may also learn more information about the process by visiting your lender's website or giving them a call.
The entire mortgage approval can be stressful, but having the necessary requirements and a pre-approval may make it smooth sailing. Consider the help of a professional, such as a mortgage broker, to assist you in your home buying journey. They may be able to land you the best mortgage deal in the market.