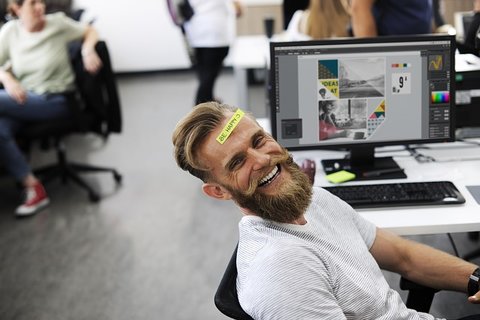 While Canadians are known for their love of discounts and reward programs, many seem strangely ill-equipped when it comes to securing the best mortgage deals.
According to a recent survey by HSBC, Canadians are the least likely among current and prospective homebuyers in 10 countries to have researched for the best mortgage rates. A mere half of respondents in Canada said they actively shopped around for deals, well below the global average of 61%. By comparison, more than 80% of French homebuyers were self-proclaimed active deal hunters.
Far from being a waste of time, comparison shopping can save you a lot of money in the long run. And with interest rates starting to rise, it's arguably even more important than ever to secure the lowest mortgage rate.
Here are the three main ways to go about the process:
1. Use rate-comparison websites
Rate-comparison websites allow prospective homebuyers to compare mortgage rates from an array of lenders. Some of the most popular ones allow users to look for the rates available in their province, as well as narrow down the search by mortgage type and term duration.
It's a good idea to replicate your search across all the major rate-comparison sites, as not all available lenders and deals are listed on all the sites. Keep in mind that some of the lowest rates you'll see online come with strict conditions you may not meet. Also, some of the offers featured on these sites are only available through the mortgage brokers that advertize them.
2. Work with a mortgage broker
A mortgage broker is a licensed professional who compares mortgages from an array of lenders to find the best option for you. They're a type of middleman between you and your lender. The good news is that it's usually the lender, not you, who pays the broker his commission if the mortgage application is approved.
A mortgage broker offers a more personalized service and will walk you throughout the mortgage process, according to Robert McLister, founder of RateSpy, one of Canada's largest rate-comparison sites.
Some brokers may even throw in a freebie, like covering the home appraisal fee. Also, brokers working at large, high-volume firms sometimes sacrifice a part of their commission in order to negotiate an even better rate for you, McLister said. This can shave between 0.15 and 0.20 percentage points off your mortgage rate.
3. Negotiate with your bank
Walking to your bank's local branch to negotiate a mortgage sounds easy enough. However, it could cost you dearly if you haven't done sufficient research.
To get the best deal, shop around for the best rate and term from different lenders. Then, take that to your bank to see if they will match your target rate. Keep in mind that a print-out of rates from a rate-comparison website might not be enough to get you the deal you want, as your bank may not be willing to budge unless you can prove that you can really get that rate.
Counter this by showing up at your bank with a written commitment from one or more lenders. The risk, though, is that too many credit inquiries could damage your credit score.