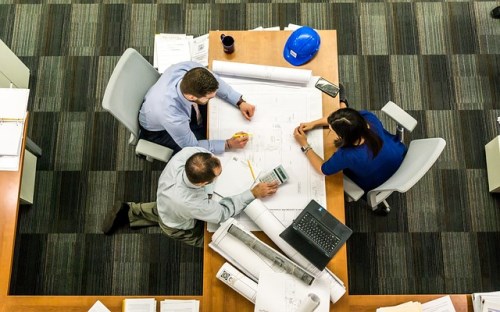 Shannon Lee Simmons, a Toronto-based financial planner and founder of her own firm, knows that when the time comes for her to buy a house, she also needs to be ready to negotiate a good mortgage.
"The first thing you need to do is research. You need to see what's out there before you just settle on one lender," she recently told The Globe and Mail.
Simmons said she wanted to buy a home in Toronto last year, but decided to temporarily drop out of the market as she felt prices were too high. When she starts looking again, she won't approach any mortgage lenders until she's confident of her knowledge. "You want to know all of your options beforehand if you're going to negotiate," she said.
This endeavour might require a bit of emotional control as well as planning, according to James Robinson, a Toronto-based mortgage broker. "It can be a David vs. Goliath situation, except that sometimes David doesn't realize that he's David [i.e. the little person with the slingshot] and thinks that Goliath is a friend," he said.
Experts agree that preparing to negotiate a mortgage involves a combination of factors: knowledge about how mortgages work, understanding the current market, some professional help at the right moment, and excellent negotiating skills.
Getting up-to-date information on rates might be the easiest part, according to Jeff Brown, former vice president at Meridian Credit Union in Toronto. He recommends prospective homebuyers use reputable online aggregators to get instant rate comparisons on their screens.
Rates are more negotiable today than they were 10 or 15 years ago, said Sami El-Farram, a mortgage broker at Total Mortgage Source 360.
"Back then you were nervous. You went to the bank and wore your best clothes and you would try to portray yourself as the perfect citizen. Nowadays you're going to find that most lenders are simply happy to have the business, because it's more competitive now," El-Farram said.
It would also be useful to seek the services of a mortgage broker. "They can negotiate on your behalf. They have access to a wide range of lenders and they can negotiate to get you the best rate," Brown said.
Don't hesitate to play the loyalty card if it's available, too, Brown added. Customers of banks and credit unions who already have accounts, credit cards, car loans, or personal loans at an institution can often get a much-needed break.
"Tied selling [i.e. locking customers in to additional services] is not allowed but it can be good if there's already an existing relationship with a customer," Brown said. It's also good to show up to the negotiating table with a co-borrower. Sometimes a couple can get a better rate than a lone applicant, depending on the circumstances.